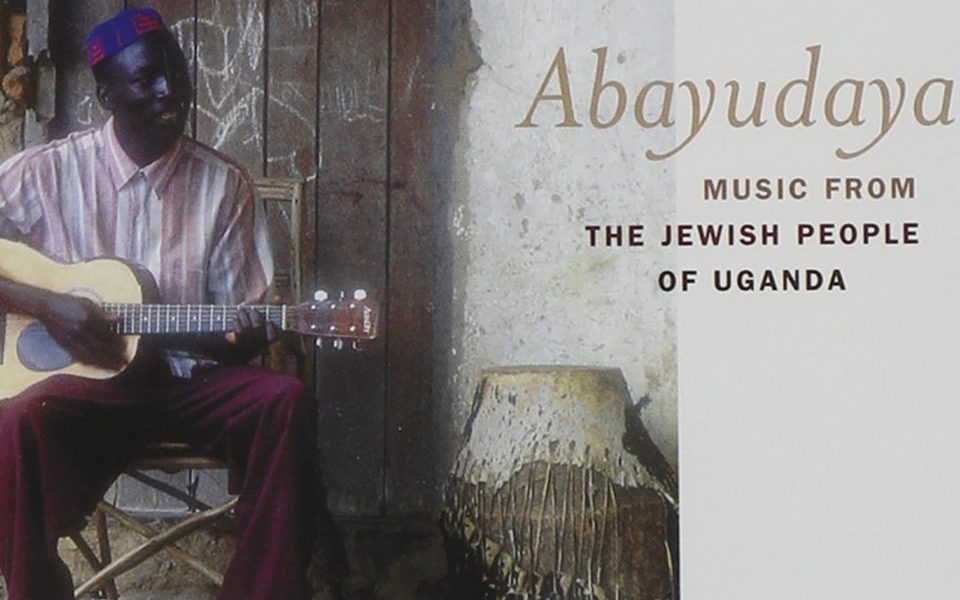 The Abayudaya people are a geographically isolated community of roughly 2000 Jews in a remote region of Uganda. They practice traditional Judaism, including kashrut and Shabbat, and their liturgy is similar to other Jewish prayers.
The Abayudaya are great performers, and have incredible voices. In 2005, the Smithsonian Folkways project released a Grammy-winning album of their renditions of traditional Jewish songs.
Their sound is distinctly African but many lyrics are familiar from the Hebrew liturgy. Their music gained thousands of devotees in North America following the release of the album, but what is less known is that they are just as interested in American musical-liturgical innovations as Americans are in theirs.
In this video, Abuyudaya Rabbi Gershom Sizomu and his son Igaal recite havdalah, the concluding service of the Sabbath, using a nigun (tune) familiar to many American Jews: that written by Debbie Friedman.
Until her untimely death, Friedman was one of the most vital voices in Jewish music. She set Jewish liturgy to original music that was catchy, heartfelt, accessible, and easy to sing along to. The Abayudaya's is an unexpected and beautiful performance.
Edited July 24, 2017: You can help the Abayudaya and its neighbors survive the famine sweeping East Africa by donating to the Jewish Coalition for Disaster Relief