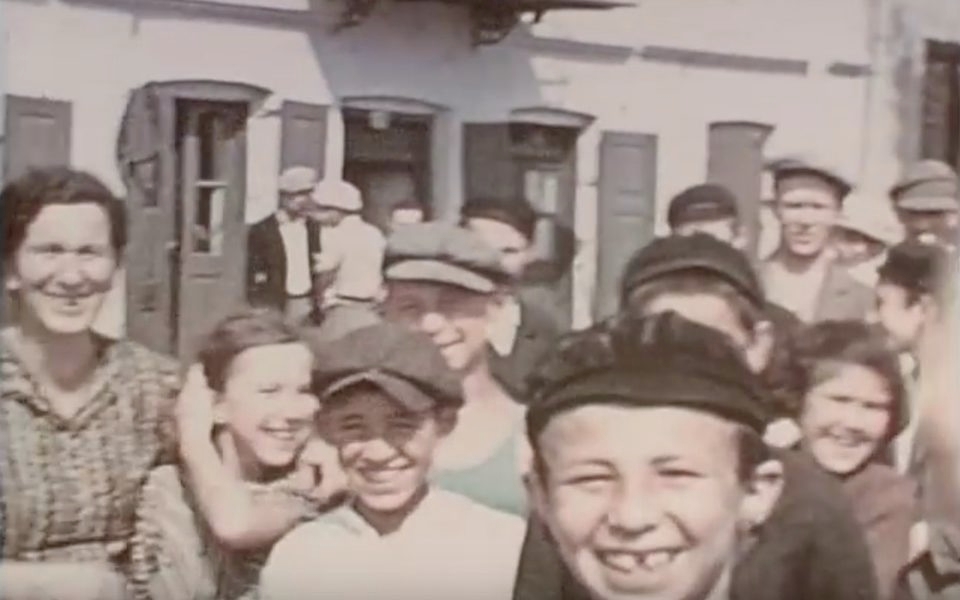 It's rare that vacation photos elicit more than a yawn, and it's certainly unusual to find anything as riveting as the 16mm reel Glenn Kurtz uncovered while sifting through a cardboard box at his parents' house in Florida.
His grandfather's home-movie footage included three minutes of Kodachrome color film shot in 1938 during a visit to the small Polish town of Nasielsk. Fewer than 100 of the town's 3,000 inhabitants survived the Holocaust, and David Kurtz, a Jewish tourist from New York, captured the only surviving moving images of the town. Today, December 3, marks the 75th anniversary of the deportation of Nasielsk's Jewish population.
Glenn Kurtz restored the footage and donated it to the U.S. Holocaust Memorial Museum's Steven Spielberg Film and Video Archive. At one point, they received a letter from a young woman in Detroit, who watched the video online and recognized her grandfather's young face among a group of children smiling at the camera.
Kurtz met with Moszek Tuchendler of Nasielsk—now Maurice Chandler—and his memories brought to life a lost world, captured only in a brief snippet of film. Kurtz then spent four years identifying, and meeting with, others in the footage.
His account of this trip, his family's history, and this remarkable discovery, Three Minutes in Poland, was named one of the best books of 2014 by NPR, The New Yorker, and The Boston Globe.