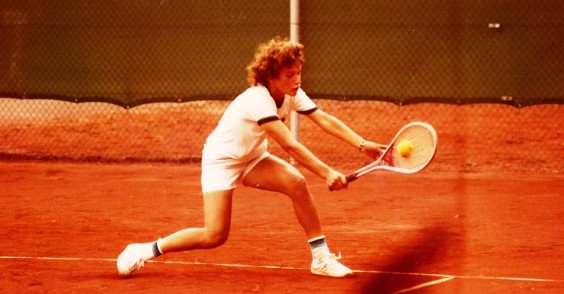 The story of Sandy Koufax sitting out Game 1 of the 1965 World Series is nearly as sacred to the Jews as our scripture. It's so well-known that's it's more than a little baffling when the secular world doesn't learn from it.
In 2013, the Israel Tennis Association (ITA) was threatened with a $13,000 fine for refusing to play a Davis Cup match against the Belgians on Yom Kippur. Suspiciously, the Belgian Tennis Association turned down requests to postpone the match. If it hadn't been for the International Tennis Federation, who changed the date, the ITA would have been forced to forfeit. Apparently $13,000 seemed a fair price to pay to the Belgians for any inconvenience the High Holiday cost them.
Unfortunately for the ITA, $13k was a pretty significant part of the nonprofit's budget. Asi Touchmair, Chairman of the ITA, was not happy: "For a long time, the Belgian Tennis Association refused to recognize our basic need to refrain from playing tennis on the holiest day in the Jewish calendar…we in the [ITA] stand proud, before all those who refuse to recognize the importance of the Jewish tradition, on behalf of Israel and Jews world over."
So this year on Yom Kippur, you can wear your tennis shoes proudly, and in solidarity.
Pictured: Ilana Berger, former Israeli tennis champion. (Photo: WikiCommons, courtesy of Ilana Berger.)