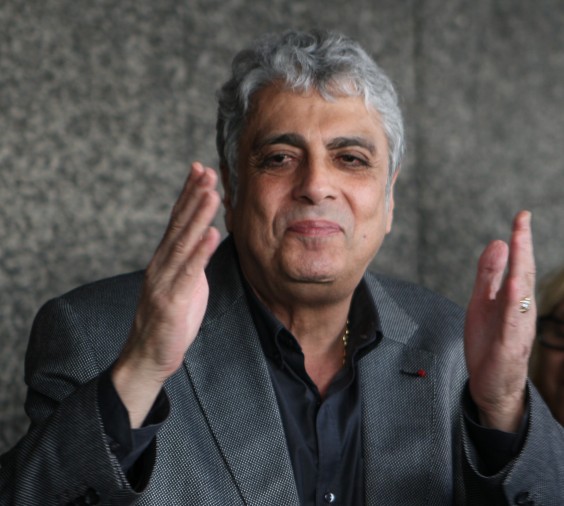 Here's who you might not have expected to have an extensive audiotape collection: Osama Bin Laden. Here's who you definitely wouldn't expect to be found in it: an Algerian Jew.
The BBC just reported on the findings of Williams College professor Flagg Williams' forthcoming book, The Audacious Ascetic, on Bin Laden's private music collection which yes, included an album by Enrico Macias, a celebrated Algerian musician. If his name doesn't ring a bell, here's why it should:
Born Gaston Ghrenassia in 1938 in Constantine, Algeria, Macias has been a master of the chanson, the term for France's beloved lyrical songs, since the early 1960s, ever since rising anti-Semitism surrounding the Algerian War of Independence chased him from his home and toward Paris.
In France, after leaving behind a career as a schoolteacher, Macias recorded his first tune, "Adieu Mon Pays" ("Goodbye My Country"), a paean to Algeria, and immediately became an overnight sensation. What followed was an explosion into international popularity. A few years later, his 1968 U.S. debut found him staring out at a sold-out Carnegie Hall.
Macias is big in Israel, and has sung in both Hebrew and Yiddish. In fact, his public support of the homeland is the exactly the reason why Algeria hasn't permitted him to return since his exile. Their loss.
As for Bin Laden's apparent affection for him? Well, we're not sure how Macias feels about it. But we'll let you know when he weighs in.
(Photo by Ilan Costica, Wikimedia Commons)