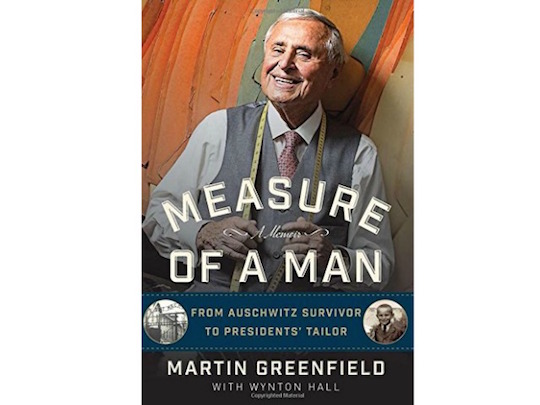 At the age of 14, Martin Greenfield was uprooted from an idyllic Czechoslovakian childhood and deported to Auschwitz, where the notorious Doctor Mengele separated him from his family. One of his first memories from the death camp was Mengele's shiny black boots.
After being separated from his parents, grandparents, sisters, and brother, never to see them again, he was assigned to laundry duty, which turned out to be a fateful task. When he accidentally tore the collar of a guard's shirt while cleaning it, a fellow inmate taught him to mend it with a needle and thread. He was beaten nonetheless, but the training itself was worthwhile.
He survived the war and immigrated to America, where he became a "floor boy" at a clothing manufacturer. From there, it was an American dream story: he moved up the ranks and eventually bought the company. Now, as Martin Greenfield Clothiers, he has designed suits for DKNY and Rag & Bone, as well as custom-made suits for Paul Newman, Leonardo DiCaprio, and others. He wrote a well-reviewed memoir about his experience, is the resident tailor on Boardwalk Empire, and has even played himself on TV. Not bad for a tailor trained in a concentration camp.