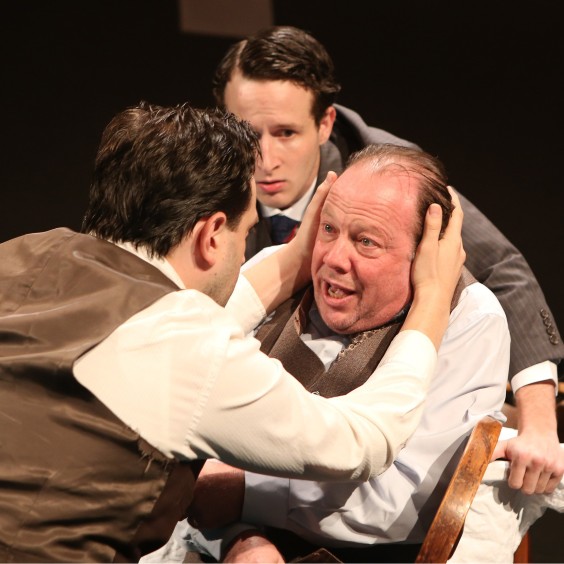 Linda Loman's famous speech in Arthur Miller's Death of a Salesman demands that "attention must be paid" to a man like her husband Willy. In the New Yiddish Rep's new staging of Miller's 1949 classic (at NYC's Castillo Theater through November 22), we see much more clearly what, exactly, we should pay attention to. Joseph Buloff's Yiddish translation (don't worry, there are supertitles), make it clear that Salesman isn't just an American story; it's an immigrant American story.
And a Jewish American story. As Samuel G. Freedman points out, Miller's earlier versions of Willy Loman rendered his name as Schoenzeit and Schleifer. One reviewer wrote in 1951 that "What one feels most strikingly is that this Yiddish play is really the original…" Salesman makes far more sense when we see the Lomans (strongly and poignantly acted by the ensemble, particularly Avi Hoffman as Willy) squarely in the context of Jewish immigration to New York: uprooted from a Jewish community, but not yet part of the American success story. They are always "almost"—almost successful, almost secure, almost American.
We might forget that the Lomans, with kids named Happy and Biff, live in immigrant Brooklyn, but the Yiddish staging doesn't let us. We have to pay attention, because their story is ours. And this wonderful new production makes it a pleasure to tune in.
Photo by Ronald L. Glassman