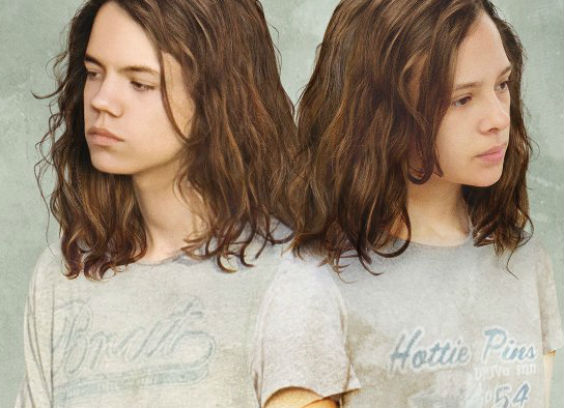 The dark coming-of-age feature film Princess follows a 12-year-old Israeli girl, Adar (Shira Haas), who is failing out of school and emotionally distant. Her overworked mother, Alma (Keren Mor), holds down double shifts as a nurse while supporting her boyfriend Michael (Ori Pfeffer), who stays home all day, painting watercolors and getting into tickling matches with Adar. The disaffected Adar befriends the homeless Alan (Adar Zohar-Hanetz), who happens to be her doppelganger—or perhaps her invented fantasy.
The Israeli film won best picture at the 2014 Jerusalem Film Festival and debuted in the U.S. at the 2015 Sundance Film Festival. The underlying sexual tension between Michael, Adar and Alan grows, as playfulness turns threatening and ultimately violent. Meanwhile, Alma turns a blind eye to her boyfriend's actions, leaving Adar alone to defend herself. "She's underage, but you see a little woman, and she's strong and she can fight for herself and she can change her reality," said director Tali Shalom Ezer in an interview.
This is Ezer's debut feature-length film and it's received glowing reviews from Variety ("fascinating") and The Hollywood Reporter ("a remarkable achievement"). Expect to see a lot more from her in the future.
____
» Watch a trailer of the film
» Read of review of Princess
» See a trailer of Ezer's short film Surrogate
» Learn more about how Princess was received in Israel
____

Watch a trailer of the film:


See a trailer of Ezer's Surrogate: