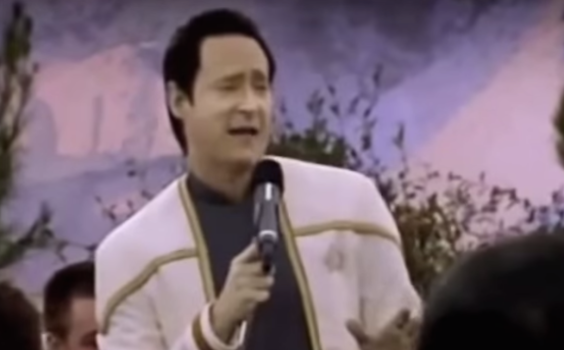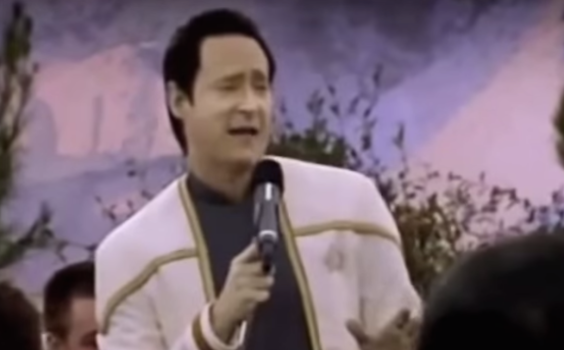 What happened to the classic songs of the 1930's and '40s? The standards of the Great American Songbook crooned by Frank Sinatra, Peggy Lee or Ella Fitzgerald (and later made unforgettable by Star Trek's Data)?
"The B-Side" by Ben Yagoda reads like a detective story sniffing out a homicide, and the deceased is Tin Pan Alley, New York's epicenter of songwriting and music publishing for decades. A surprising number of its authors and composers – George and Ira Gershwin, Irving Berlin, Jerome Kern, Richard Rodgers, Harold Arlen – were Jewish. In fact, Yagoda points out, they were almost all the same age, raised in middle-class New York families, and attended Columbia University.
The golden era of songwriting ended as Columbia Records hitmaker Mitch Miller and other A&R men released crowd-pleasing fluff like "The Doggie in the Window" and "Mambo Italiano." Replacing the witty sophistication of Cole Porter's "Night and Day" and Sinatra's "I Get a Kick Out of You," Yagoda laments, were "novelty numbers, lachrymose ballads, simplistic jingles, hillbilly hokum."
Even Cole Porter, one of the few non-Jewish composers, recognized what was at the heart of Tin Pan Alley. When he met Richard Rodgers, he confessed that the "secret of writing hits" was "to write Jewish tunes." By fusing Yiddish songs with ragtime and jazz, a new music was born.
___
» Buy Ben Yagoda's The B-Side
» Listen to a YouTube playlist of the Great American Songbook
» Read an excerpt from Ben Yagoda's The B-Side
» Explore the Jewish roots of Tin Pan Alley

Listen to "Our Love is Here to Stay" by George and Ira Gershwin:

Listen to Ella Fitzgerald sing the Irving Berlin songbook:

Listen to Billie Holiday sing Jeremy Kern:

Listen to Richard Rodgers conducting Rodgers & Hart:

Listen to the great Harold Arlen:

Enjoy Dean Martin's classic rendition of "Mambo Italiano":

Delight in Cole Porter's "Night and Day":

Listen to Ol' Blue Eyes perform "I Get a Kick Out of You":
https://www.youtube.com/watch?v=FtwO2tKZmwQ

Listen to a Great American Songbook medley: