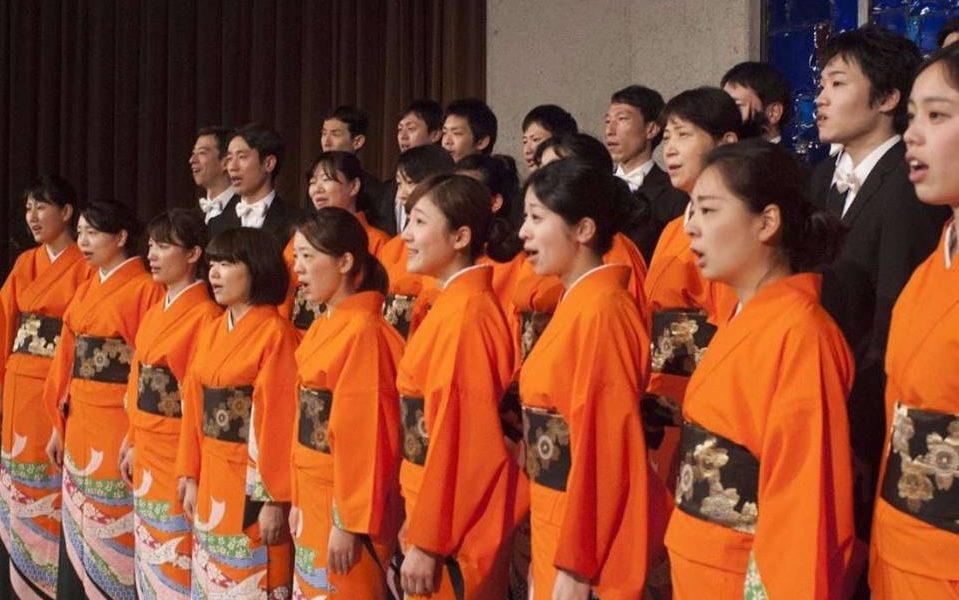 In 1938 in northeastern China, a Japanese man named Takeji Otsuki heard God, and was given four commandments:
Pray for the independence of the state of Israel
Pray for the spiritual redemption of the people of Israel
Pray for the peace of Jerusalem
Pray for the coming of the Messiah.
Reverend Otsuki took his duty seriously and soon founded the Japan Christian Friends of Israel (JCFI), also known as Beit Shalom (House of Peace) Japan. His vision was to create a group of Christian Zionists who prayed for Israeli and world peace, who were not interested in converting to Judaism, or practicing Jewish rituals, but simply wanted to celebrate the culture.
Before long, he founded a choir, too. And since 1971, that Kyoto-based group, Makhelat Hashachar (aka the Shinonome or Dawn Choir) has been touring internationally, bringing their Japanese traditional music, Jewish liturgy, and Israeli folk songs to fans around the world. All while wearing traditional Japanese kimonos and flying the Japanese and Israeli flags side by side.
Rev. Otsuki passed away in 2004, but his Makhelat Hashachar is as lively as ever. Their latest North America tour just concluded in Toronto. But stay tuned for their next visit.