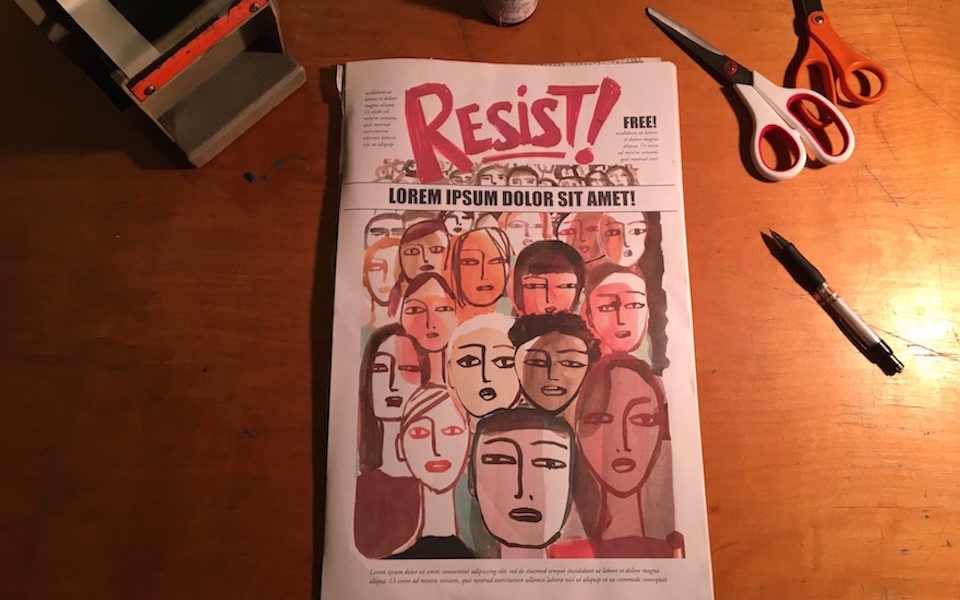 Some of those distressed by the election of Donald Trump have rallied and protested. Others have turned to art.
The New Yorker's art director Francoise Mouly and writer Nadja Spiegelman — the wife and daughter, respectively, of Maus author Art Spiegelman — are working on a provocative comics collection on "political resistance to the forces of intolerance."
Around 30,000 copies of RESIST! — a special edition of Brooklyn-based comic seller Gabe Fowler's quarterly comics publication Smoke Signal — will be distributed for free on Inauguration Day in Washington, D.C., and more will be handed out during women's marches on the following days.
Fowler's original idea was to take submissions from women only. But the team broadened their scope, and submissions have ranged from jabs at the Trump administration's policies to fears about rising anti-Semitism.
"We've clearly hit a nerve," Nadja Spiegelman told JTA. "There's such a need that people have, especially artists, to find ways to begin to pick up a pen and fight against this."
(Photo: Nadja Spiegelman via JTA)