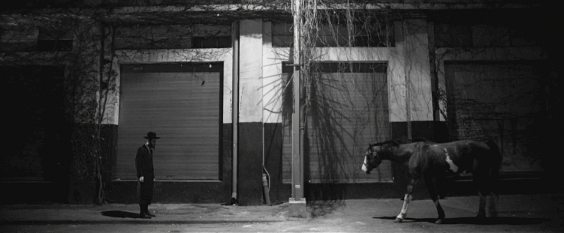 Trigger warning: there is a lot of gore and beauty in this film. In an early scene of the Israeli feature film Tikkun, our protagonist Haim-Aaron slices his hand and faints from hunger.
His friend, a fellow Jerusalem yeshiva student, tries to get him to drink some water but he refuses, because he's fasting for dropping his tefillin. He also will not shower at home after getting soaked in a storm because yeshiva students are supposed to only bathe in the mikveh. The stage is set for Haim-Aaron to be symbolically "sacrificed" to the dictates of his religious upbringing.
But there is an inner fire that will not let Haim-Aaron go. Brilliantly portrayed by Aharon Traitel, an untrained actor who responded to an ad for ex-yeshiva scholars who had left religion, this young man is tortured by his devotion to his faith and family, and his true desires to live outside the confines of orthodoxy. He winces at the sight of a woman and even the drip of a faucet. As his father ominously warned him, "Danger is worse than transgression."
Written and directed by Avishai Sivan, this gorgeously shot black-and-white film TIKKUN will haunt viewers. It's already won numerous awards and is now in limited release, around the world.
Check showtimes on Facebook.