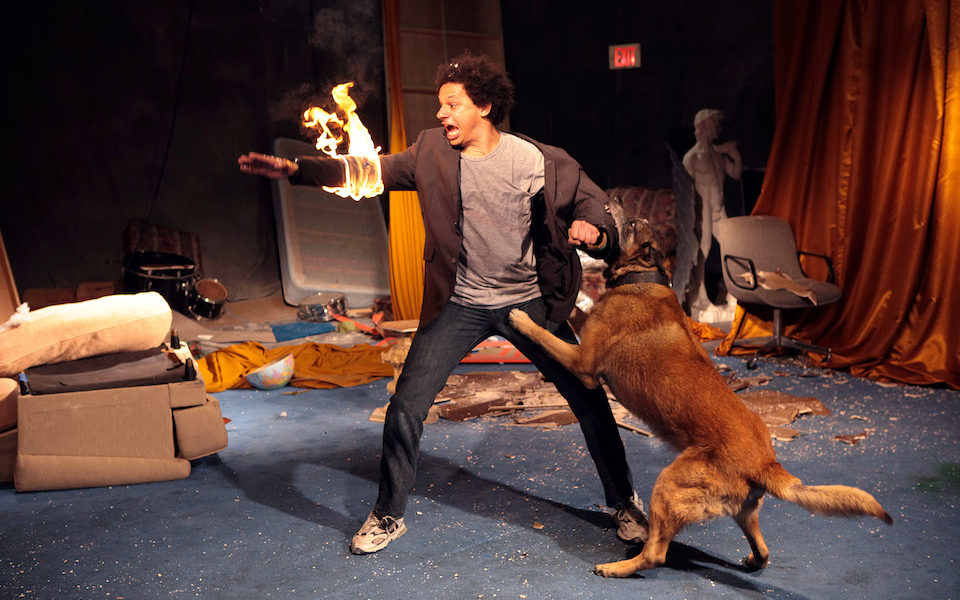 There's a very good chance that Eric André is not for you. The Jewish Haitian-American comedian excels at a brand of absurdist, surrealist humor that marries the delicious discomfort of Larry David to the wacked-beyond-words inanity of Spanish painter Salvador Dali, sprinkled with a healthy (read: overwhelming) dose of toilet humor, which can deeply polarize audiences.
André, who was born in Boca Raton to a Jewish mother and a Haitian father, is the creator and host of The Eric Andre Show, a talk-show spoof that runs on Cartoon Network's Adult Swim programming block. It is weirder than you can possibly imagine.
Famous and not-so-famous celebrity guests are subjected to often-disturbing and always-funny surprises, most of which aren't exactly Jewniverse-friendly. Periodic features include deranged, violent freak-outs and on-the-street style reportage that is anything but.
For the perfect introduction to André, try this recent interview with Larry King, in which King tries in vain to get a single serious word out of André—that is, until the topic of Jewishness is broached, at which point, he starts speaking full sentences. One of which being: "If you don't believe I'm a Jew, I could show you. I'm circumcised." Then the two stumble through a blessing over wine.