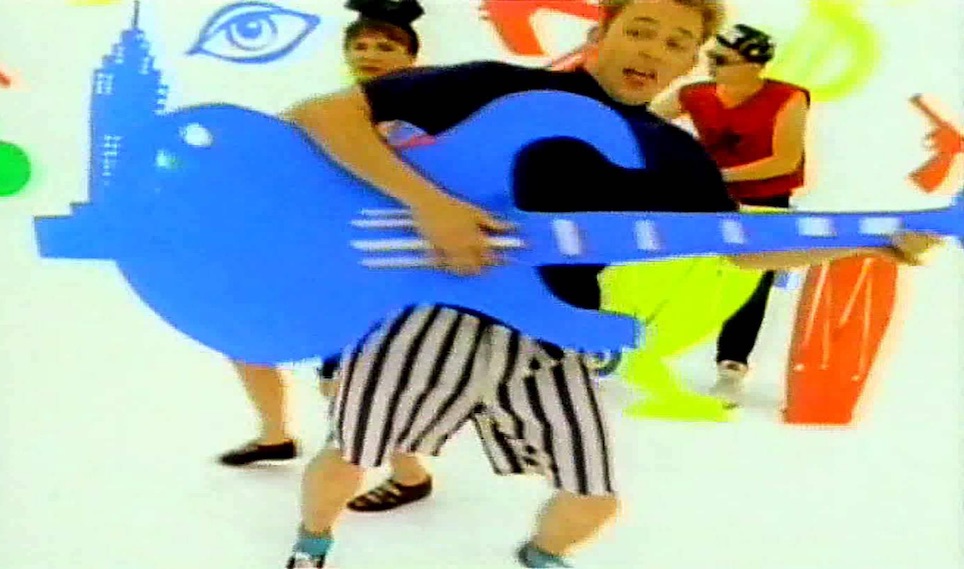 If you're a Gen X'er, you may remember Information Society, that crazy-haired '80s synthpop band with the No. 1 single "What's On Your Mind (Pure Energy)."
https://www.youtube.com/watch?v=UPuXvpkOLmM
The 1988 club hit makes heavy use of a voice repeating the phrase "pure energy." The song was so popular, one Pittsburgh station played the "pure energy" sample on a loop for 25.5 hours straight. Concerned listeners called the police and FBI.
Here's the surprising thing: That famous sample came from the late Leonard Nimoy – that is, USS Enterprise Commanding Officer Mr. Spock. That's right, the late actor who grew up speaking Yiddish with his Ukrainian parents and is rumored to have brought the Jewish priestly blessings to popular TV in the form of his Vulcan salute was made into a cult-pop music star in the late '80s.
Back in 1967 in the "Errand of Mercy" episode of Star Trek, Spock describes the "super-evolved" race of Organians as "pure energy, pure thought, totally incorporeal."
At the beginning of the song "Pure Energy," there's another sample from the series: DeForest Kelley saying, "It's worked so far, but we're not out yet."
The band's debut album release was delayed six months because the Star Trek samples hadn't been cleared. They finally were thanks to help from Nimoy's son, Adam Nimoy, who was a fan of the band.
By the way, Nimoy was no stranger to the music industry. He released five albums that mixed spoken word and singing, with two making it on the Billboard 200 in the late 1960s.