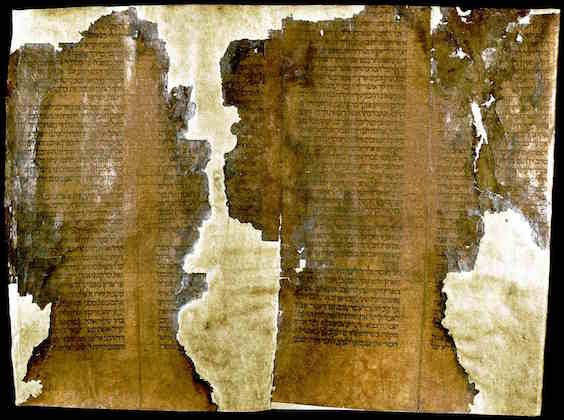 First there was the discovery of the Cairo Geniza. And now there's this.
In 2011, a report by Israel's Channel 2 News told of how foxes scratching in the dirt somewhere in the Afghan province of Samangan revealed a hidden cave. Inside the cave, local villagers found Jewish documents nearly 1,000 years old. These were dubbed the Afghan Geniza.
Though the story seems apocryphal, the results are not. In 2013, the National Library of Israel bought 29 manuscripts of the Geniza, and their research has helped illuminate what life was like for Afghani Jews living in a larger Muslim society: that Jews were fluidly involved in industry, trade, finance, and, by extension, regular members of the general population.
What's included are legal documents, personal and business letters, fragments of Persian poetry, commercial documents and, most incredibly of all, a page from a commentary on the Book of Isaiah by the Saadiah Gaon, the 10th century rabbi who was the first Jew to write extensively in Arabic.
We also get names, prices of goods, weights and measures, and occupations, and information about Jewish trade systems and land ownership.
But like a lot of archeology, there's still a lot that's unclear. Shaul Shaked, professor emeritus at Hebrew University, says that the Afghan Geniza "offers more questions than answers." But as Jews, we're used to that.