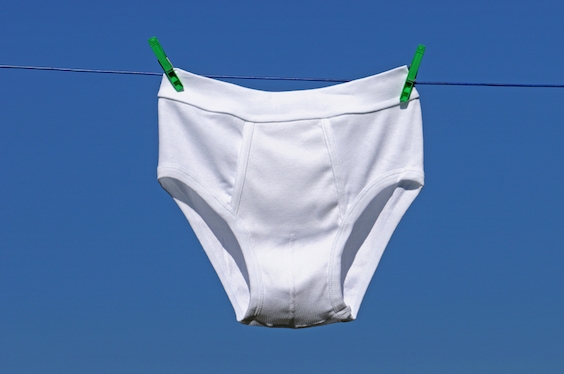 Is it your lifelong dream to own a pair of underwear worn by Nazi leader, Luftwaffe commander, and Reichstag President Hermann Goering? If so, we have bad news: you just missed the auction.
Sadly for you, the underwear—along with a pair of Hitler's socks, dresses owned by longtime companion Eva Braun, and a case claimed to have contained the cyanide capsule Goering used to kill himself before he was due to be hanged in 1946—was recently sold to an anonymous buyer from Argentina by Munich's Hermann Historica in an auction that, according to the house, was an opportunity to "acquire historical documents for a better understanding of the past." Indeed, how can one hope to comprehend the complexities of history without a Nazi leader's unmentionables?
Predictably, some were not happy. The president of Munich's Jewish community, Charlotte Knobloch, suggested that the auction was "evidence of a very questionable use of our history that is not only tasteless, but also dangerous."
Dieter Reiter, Munich's mayor, aimed for a middle ground, insisting that Hermann Historica "ensure that the auctioned objects weren't abused for the glorification of Nazism"–which, frankly, seems like an impossible thing to know. What one does with their underwear is none of our business.