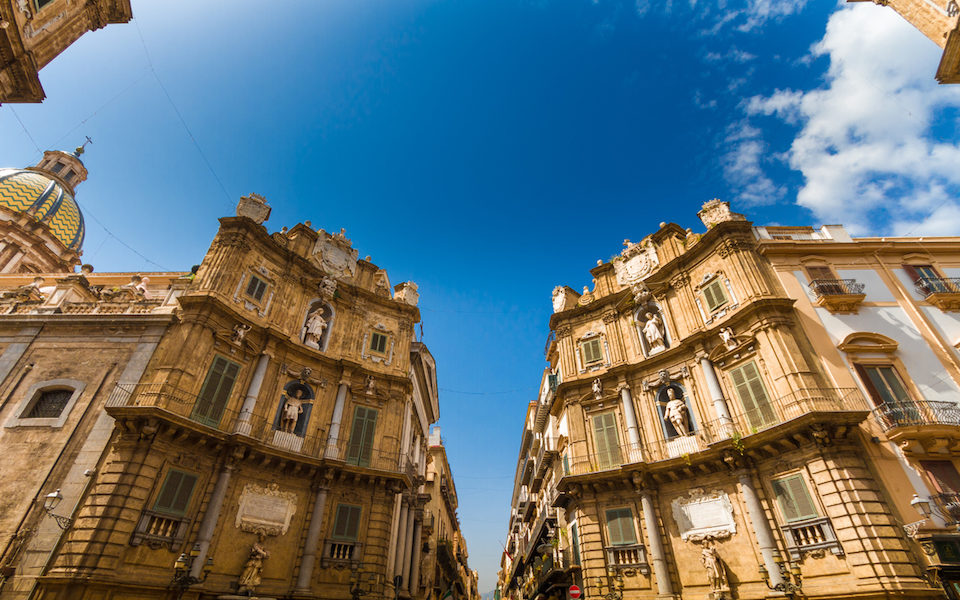 An unlikely thing is happening in Sicily. Over five centuries after the expulsion of the Italian island's Jewish population, the ancient synagogue in its capital city is re-opening its doors. As of Thursday night, January 12, 2016, Palermo's tiny Jewish community will have a new (but actually very old) place to worship and gather.
Before the ghettoization, massacres, and forced conversions in Sicily's 52 Jewish communities, culminating in the expulsion of 1492, there were over 37,000 Jews living on the island. Today, the capital has only 60-70 Jews, some of whom are Bnei Anusim, the descendants of Jews forced to convert to Catholicism under Spanish rule, and until this week, those Jews had no room of their own.
Their new space will inhabit part of the church and monastery complex built upon the ruins of the medieval synagogue of the old Jewish quarter, and will be home to the Istituto Siciliano di Studi Ebraici, that is, the Sicilian Institute of Jewish Studies.
The transfer of ownership from Palermo's archbishop to ISSE was arranged with the help of Shavei Israel, an Israel-based organization that reaches out to communities around the world who have lost their connection to their Jewish roots and identity. Rabbi Pierpaolo Pinhas Punturello (try naming your next kid that) will continue serving the community during his monthly visits from Israel. That is, until it gets big enough to demand a full-time rabbi of its own.