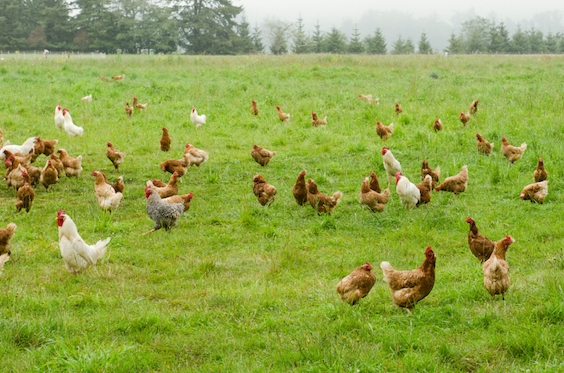 Think "New Jersey Jews." What do you see? Kids swimming at Jewish day camps, suburban synagogues surrounded by parking lots, Yiddish-speaking peasants raising chickens–Oh wait, not that last one? Think back to 1882, when 43 families fled pogroms in Russia and settled in southern New Jersey, to begin a new life as farmers. They left behind an old synagogue and the chicken farm itself, which recently made it onto the roster of the Salem County (New Jersey) Historical Society tour of historic sites.
The idea of "productivization"—that typical Jewish professions like tailor, shoemaker, carpenter) did not contribute to the economy and that Jews needed to be trained to do "productive" labor in farms and factories—did not begin in New Jersey. 19th-century colonies sprung up places like Crimea and South America, and Yiddish songs such as "Dzhankoye" celebrated the ability of Jews to work the land and told Jews to "spit in the faces" of their enemies, who assumed Jews could only be traders.
For some Jews, working the land in this way was a type of hakshara, preparation for working the land in Palestine. For others, it was simply a way to ameliorate the terrible living conditions in the Pale of Settlement.
The colony in New Jersey presaged this Virginia farm, a Nazi-era haven for German Jewish agricultural students, and invites us to reconsider the origins of Jewish life in America.