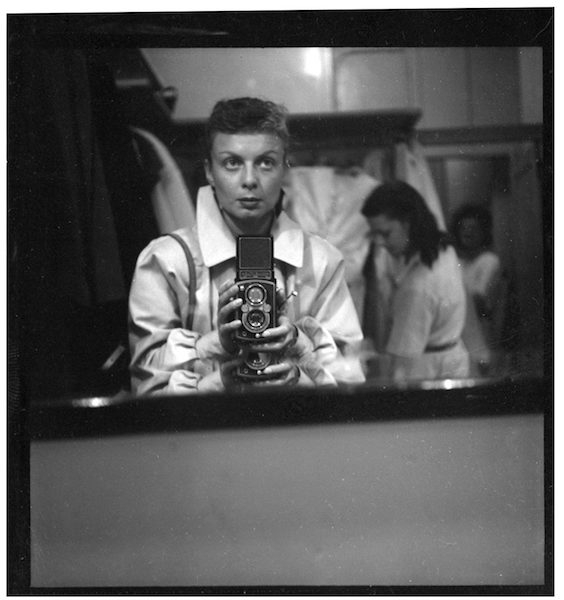 In an age of airbrushed thighs, selfies, and the fight against female objectification, there is one photographer whose work still feels desperately needed.
Lillian Bassman was born in 1917 to Jewish émigrés who'd traveled from the Ukraine to Brooklyn. Bassman started out in editing and fashion photography as a protégé of Alexey Brodovitch at Harper's Bazaar.
She soon moved up to be the art director of Junior Bazaar (aimed at teenage girls) from 1945-48, where she hired renowned photographers like Richard Avedon and Robert Frank. From these experiences, she developed her own style of photography.
When she started producing her own works in 1946, she refused to conform to any fashion industry norms. She was obsessed with representing the "problems of a feminine world" using blurred silhouettes, pronounced shadows, and often focusing on the female neck.
She wanted her images to not only speak about the woman in the picture, but all the women she could represent. Bassman's style has become iconic in both the fashion and photography industries.
Though she died in 2012, her work is still being celebrated. In fact, the Edwynn Houk Gallery in New York City is presenting an exhibit of her work until July 15, 2016. Go quick, and be sure to bring your mothers and daughters.
Image credits, from top to bottom:
Lillian Bassman
Southwest Passage – Sunset Pink: Model in pajamas by Kickernick, Harper's Bazaar, 1951
© Lillian Bassman Estate, Courtesy Edwynn Houk Gallery
Lillian Bassman
Golden Fox, Blue Fox, Marilyn Ambrose, Boa by Frederica, New York, Harper's Bazaar, November 1954
© Lillian Bassman Estate, Courtesy Edwynn Houk Gallery
Lillian Bassman
"Night Bloom," Hat by Christian Lacroix Haute Couture, Olga Pantushenkova, Paris, The New York Times Magazine, 31 March 1996
© Lillian Bassman Estate, Courtesy Edwynn Houk Gallery
Lillian Bassman
The Cost of Living, Barbara Mullen, dress by Omar Kiam for Ben Reig, New York, 1950 Reinterpreted 1994
© Lillian Bassman Estate, Courtesy Edwynn Houk Gallery
Lillian Bassman
Tra Moda e Arte: Teresa in a gown by Laura Biagiotti and shoes by Romeo Gigli, 1996
© Lillian Bassman Estate, Courtesy Edwynn Houk Gallery
Untitled self-portrait
© Lillian Bassman Estate, Courtesy Edwynn Houk Gallery