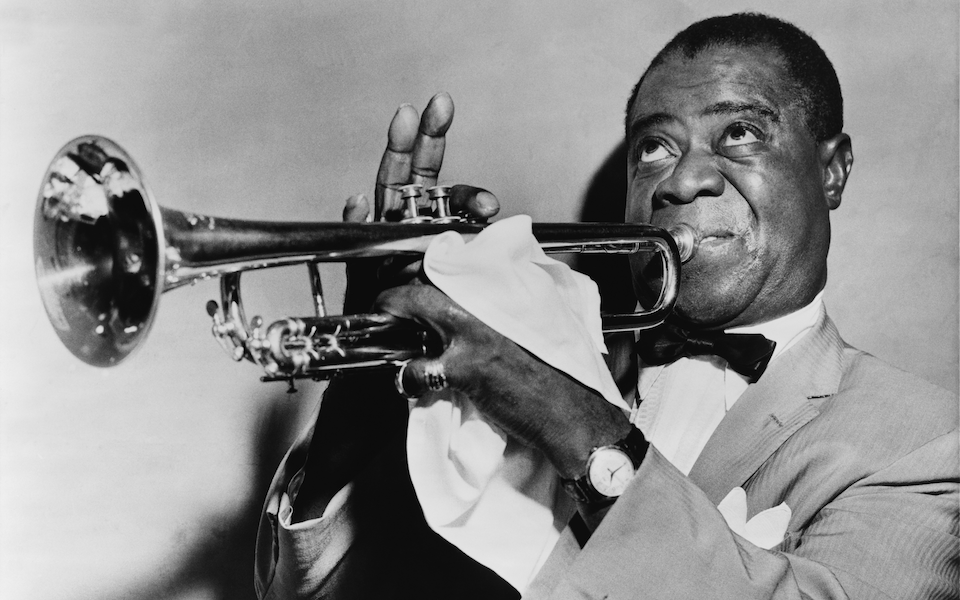 International jazz legend. Radio and film star…raised by Jews?
Yup. Well, sort of. Louis Armstrong, also known as "Ambassador Satch," was unofficially adopted by a family of Jewish immigrants from Lithuania who had a junk hauling business in Louisiana.
Born in New Orleans, Armstrong dropped out of school to earn money for his family in fifth grade, and started working as a delivery boy for the Karnofskys. They soon started feeding him hot meals each night, and even gave him a bed to sleep in. They fed him in other ways too: they lent him five dollars so he could buy his first cornet, and encouraged him to sing. Later in life, Armstrong would write about both the kindness of the Karnofskys and the discrimination they withstood as Jews.
But little Louis's difficulties continued. He got in trouble for being a "dangerous and suspicious character" and was eventually arrested and sent to the Colored Waif's Home for Boys. This also wound up being a gift, though, since the home gave him great musical instruction. Thirteen-year-old Armstrong became the leader of the home's band and by the time he graduated he was booking gigs.
And for years to come, he would wear a Star of David around his neck to remind him of his benefactors' kindness.
Photo of Ester Karnofsky: Jewish Journal