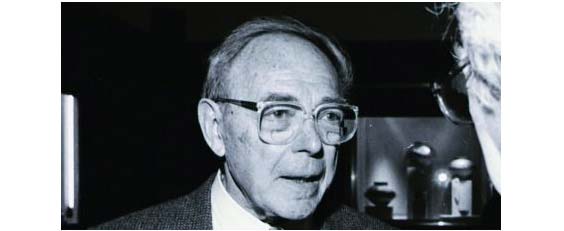 Time to add another name to the ever-expanding list of brilliant Jewish philosophers.
Born in Balta, Ukraine in 1909 and raised in Pennsylvania, Zellig Sabbettai Harris was an achiever from the start. Of his own volition, he moved to Palestine at 13 where he labored on a kibbutz, then returned to earn a doctoral degree in Oriental Studies from the University of Pennsylvania.
Harris was known for the seminal role he played in the development of computational, or mathematical, linguistics, a field concerned with the rule-based modeling of natural language from a computational perspective. Or in normal person terms: the branch of linguistics that uses computer science analyze and synthesize language and speech. A real-world application: programs that help translate text into speech for the blind.
And though the name might be unfamiliar, Harris' work infiltrated the mainstream: in the 1940s he counted the politically controversial linguist Noam Chomsky among his students. And in 1948 he, along with Albert Einstein and other prominent intellectuals, published a letter in the New York Times decrying support for Fascist political elements in Israel.
In 1941, Harris married Bruria Kaufman, an Israeli theoretical physicist who worked for a time as Einstein's personal assistant and, more important, contributed to his general theory of relativity. Talk about a power couple. The two geniuses adopted their daughter, Tamar, from Kibbutz Mishmar Ha'Emek. They settled in Pennsylvania, where Harris taught until he died in his sleep in 1992 at the age of 82.