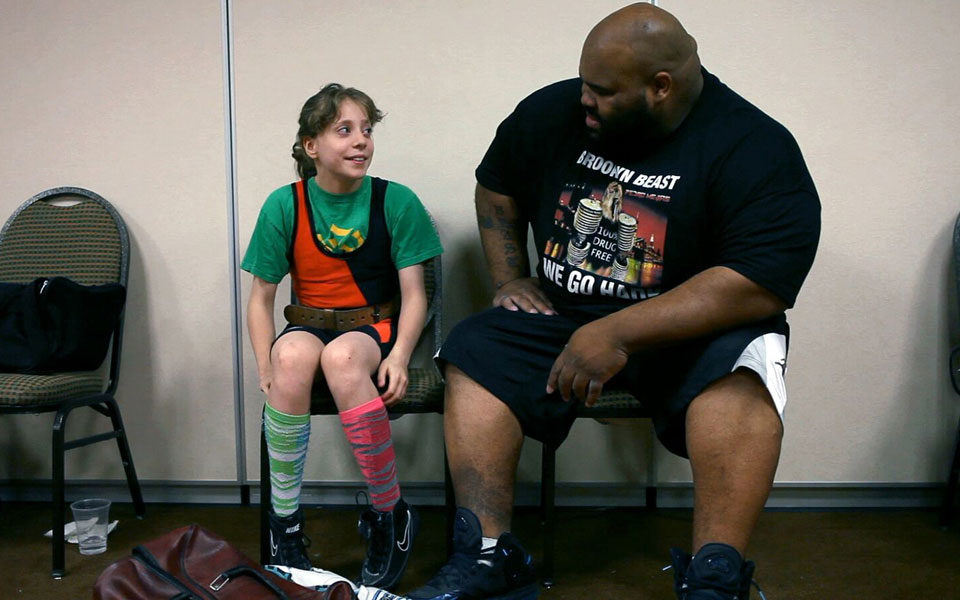 When one thinks of a competitive powerlifter, a pretty standard image comes to mind: an enormous man in tights bulging with muscle. Not quite a petite Orthodox girl too young to have her own Facebook page.
But that was Naomi Kutin — a now-15-year-old yeshiva student who broke world records at the age of 9.
Her improbable story is told in the new documentary Supergirl, directed by Jessie Auritt.
Kutin's weightlifting exploits — squatting 215 pounds when she weighed only 97, then breaking her own world record for her weight class multiple times — spread across the web back in 2012. But "Supergirl" goes deeper than the public competitions, training its lens on Kutin's Jewish family life — from supporting her brother who has autism, to picking the perfect dress for her bat mitzvah.
If she wasn't gifted enormous muscles, how does Kutin lift all of that weight? Auritt thinks the answer lies in how intensely she "psyches" herself up before each rep.
"I think if she didn't have that inner strength, she wouldn't be able to lift the weights," Auritt told JTA.