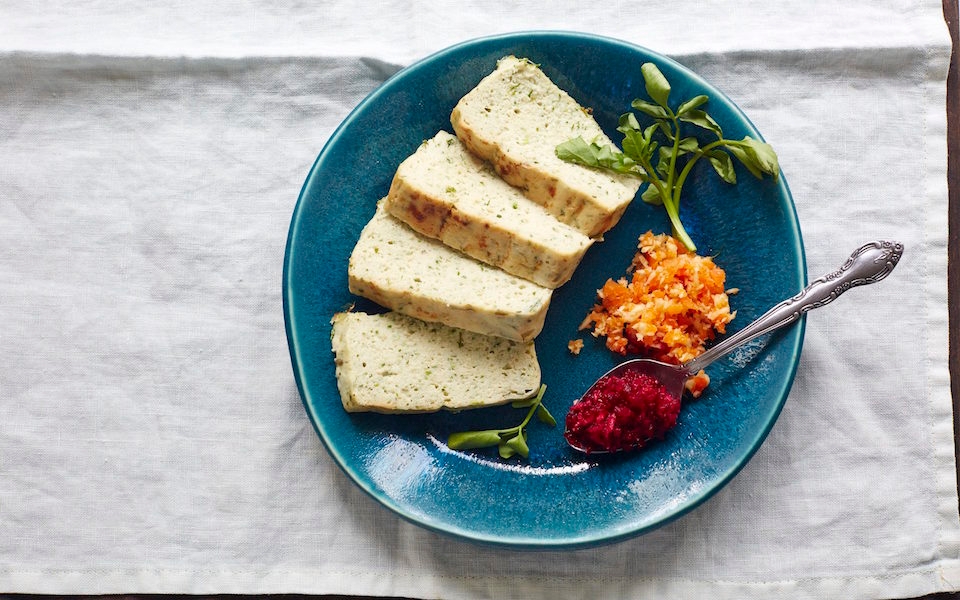 Back in 2011, a few Jewish hipsters in Brooklyn did something to gefilte fish that had never been done before: They made it cool. Five years after launching their gourmet gefilte company, The Gefilteria, Jeffrey Yoskowitz and Liz Alpern have given an invaluable gift to Jewish-food lovers everywhere: a colorful cookbook full of gorgeous photographs and warm, conversational text called—get ready for it—The Gefilte Manifesto. 

If you expect such a cookbook to be a collection of grandma's old recipes, think again. The Gefilte Manifesto is no mere cookbook. It's more like a culinary salon that happens to end in a delicious meal.
This book is both a love song to a lost era of European Jewish culinary resourcefulness and a testament to the deliciousness of the cultural cross-pollination and back-to-the-land exuberance that characterizes today's foodie scene.
Recipes include classics like gefilte fish (three ways), lokshen kugel, honey cake, and cholent (which, they argue, may be one of the only authentically Jewish foods).
But then they get wild. Think dark chocolate and roasted beet ice cream.
Oh, and sauerkraut, dill pickles and what they call "Ashkenazi kimchi."
With menu ideas, tips for "leftover adventures," and a basic guide to canning, The Gefilte Manifesto might just change the way you think about all your meals—not just those that fall on Jewish holidays.
Photos by Lauren Volo