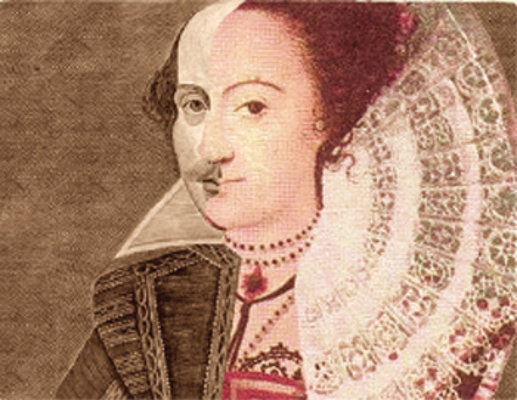 There have been lots of claims over the years that Shakespeare had a ghostwriter. But the suggested writer has never been a Jewish woman—until now.
John Hudson – renowned Shakespeare scholar, teacher at H. B. Studios, and director at New York City's innovative theater troupe, the Dark Lady Players – has just published a provocative book naming this cipher: Amelia Bassano Lanier, born in 1569 to a family of Venetian Jews.
Bassano (Lanier was her married name) is widely considered to be the enigmatic "dark lady" mentioned in Shakespeare's sonnets. Hudson is convinced this well-connected early literary lady was also the pen behind lines like "To be, or not to be…that is the question." She lived with Lord Hundson, who was Shakespeare's patron to the English theater. Bassano is widely considered to have been talented and bold – the first woman in England to have a book of her own poetry published. Her writing, Hudson argues, was also very close in style to the Bard's – full of religious allegories and often lambasting Christianity.
In Shakespeare's Dark Lady: Amelia Bassano Lanier, The Woman Behind Shakespeare's Plays? Hudson manages to weave in compelling insights about Tudor history, English theater, plagues, religion, and the early feminist movement. But not everyone agrees with his claims about Bassano. Detractors contend Hudson's evidence could apply to many other possible ghostwriters.
Shakespeare or not, there's no doubt Bassano was an amazing Jewess.
Image: Dark Lady Players