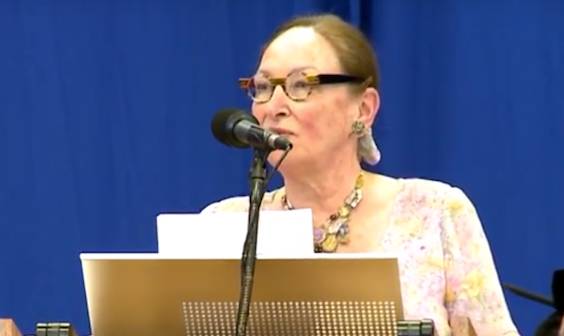 Each year, commencement speakers have the challenge of blending the inspirational with the wry, the pragmatic with the idealistic. But sometimes, a personal history fits the bill.
Rosalie Abella, the first Jewish woman to sit on the Canadian Supreme Court, addressed Yale Law School graduates last month while receiving an honorary degree, reminding them that in difficult times, being a lawyer is important because "it's not just what the profession stands for – it's what it stands up for":
Abella, who was born in a displaced persons camp in Germany in 1946, told the story of her father having to stand in the back of the classroom during his first year of law school in Poland, and how he took his judges' exam the day WWII broke out. He spent the war in a concentration camp and became an insurance agent upon immigrating to Canada because his degree was no longer valid. The day Abella learned that he had been unable to use the degree for which he'd worked so hard, she decided to become a lawyer herself — at age four.
Law, Abella reminds the fresh crop of lawyers, is nothing unless it advocates on behalf of the vulnerable. Her speech makes a pretty compelling case as to why.