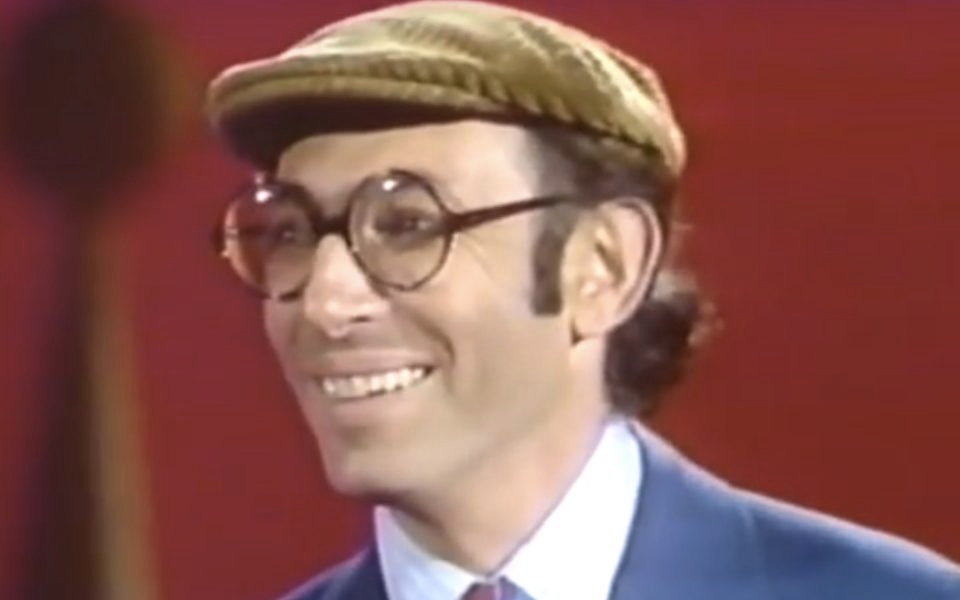 Which great Jewish comedian had oversized glasses, a nebbishy smile and a hilarious way of trying to get a date?
The late, great Stanley Myron Handelman. In the '60s and '70s, Handelman cracked up audiences on the most popular TV variety shows: The Tonight Show Starring Johnny Carson, The Ed Sullivan Show and The Flip Wilson Show, among others. He opened for Frank Sinatra. He was such good friends with comedian Rodney "I don't get no respect" Dangerfield that not only did he write material for him for many years, but when Dangerfield died, he left ongoing payments to Handelman in his will.
Born in Brooklyn in 1929, Handelman was voted "class wit" in high school. He went on to work in the Catskills as an entertainment director before trying his own hand on stage.
Throughout the 1950s, Handelman could be found trying out new material and honing his craft at comedy clubs around New York, with his thick Brooklyn accent and trademark pageboy cap. He was especially endearing when he talked about kids' fairy tales and the harsh reality of talking frogs.
Handelman continues to inspire loyal fans and singing reviewers: