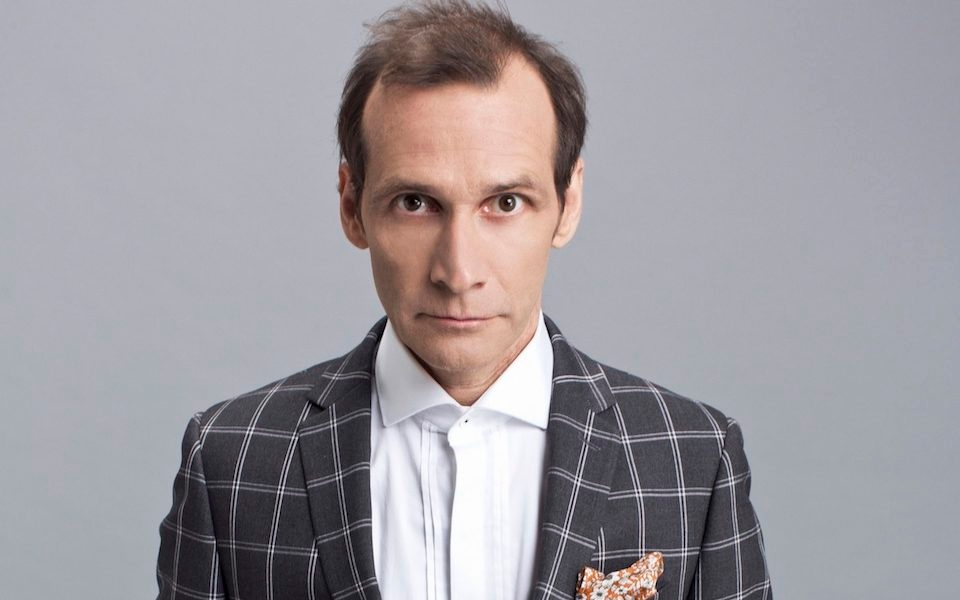 "Everything has an end–only the sausage has two." It's not the only German idiom involving sausage (there are many), but so far as we know it is the only one to first become the title of an eighties pop song, then the inspiration for a Yiddish cover and video created by Yiddish musician Joe Fleisch and producer Ori Toledano.
Fleisch, the child of Polish Jewish refugees who settled in Germany, and whose band the Jewish Monkeys claims to be "what pop would sound like if the Holocaust never happened," describes the cover as a kind of Jewish reclaiming of German aesthetic sensibilities. In Yiddish, the German original's pared-down, bouncy pop sound is transformed into electronic-inflected high drama, echoed by stark visuals: The song's lyrics in German, Yiddish and English are projected in black and white onto the bodies of women in a forest.
This isn't Fleisch's first foray into Yiddish-bombing Euro-pop: in 2014, he also collaborated with French artist Petite Meller on the addictive "IceBear," where he belts Yiddish lyrics in a snowy field. And before that, he could be seen all over the internet with Jewrhythmics, mixing Yiddish and Hebrew electronica.
The overall effect? Yiddish seems to "dress up" in the spoken and visual cues of its European compatriots — and in the process, has more fun than all of them put together.