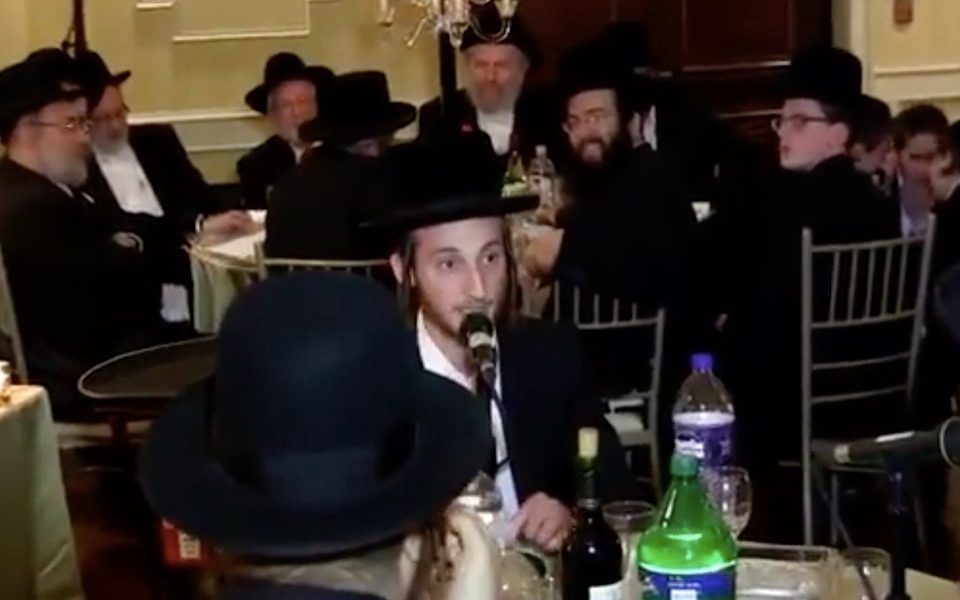 The Passover song about all the awe-inspiring and dreadful things that happen after a man sells a goat for "two zuzim" is generally sung by very sleepy children, in a sonorous tune that reminds everyone that they really are ready for bed. But the upbeat, shockingly gorgeous version sung by a table full of black-hatted Haredi men in an undisclosed location that is currently flying around the Internet, will change the way you think about this song forever–and might inspire you to sing along.
So now you know how to sing it. But what does the song mean?
Jewish commentators have proposed various possibilities, since it first appeared in a haggadah in Prague 1590. Perhaps, the song is about the different nations that have conquered the Land of Israel, with the goat being the Jewish people; the cat, Assyria; the dog, Babylon; the stick, Persia…all the way up through the Romans, the Crusaders, and the Turks. But then God comes along (thanks!). 
Another is that it's an allegory for the journey of self-development and the pitfalls one encounters along the way, with two zuzim representing the tax upon Israelite men. Regardless of where the song comes from and what exactly it's supposed to mean, this video reminds us that it has the potential to be a highlight of the seder — or maybe of the year.