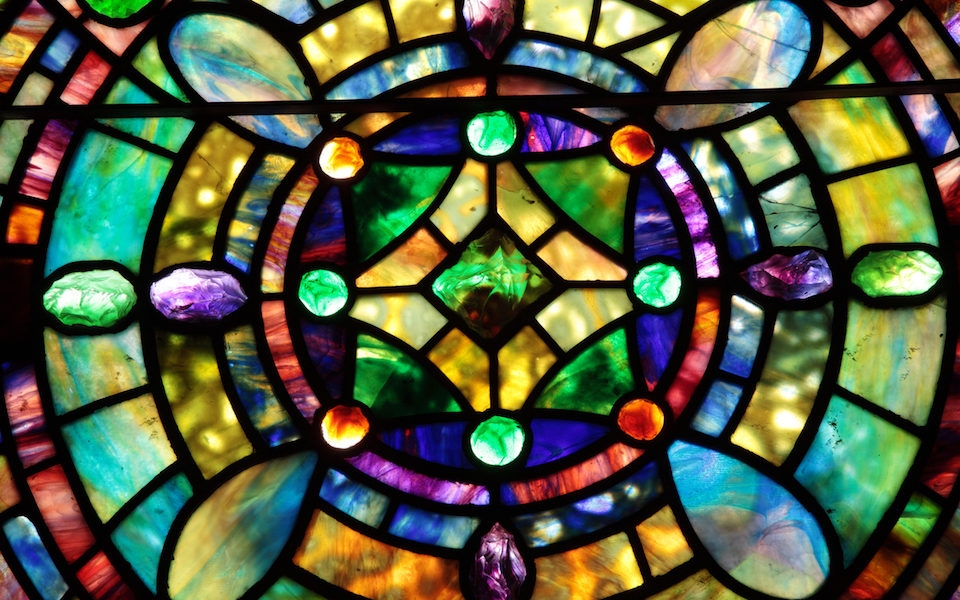 Here's what probably comes to mind when you hear the name Louis Comfort Tiffany: stained glass lampshades in intricate, kaleidoscopic, jewel tones. Here's what should come to mind: gorgeous late 19th- and early 20th-century synagogues and even Jewish cemeteries designed and decorated by the Presbyterian scion of the famous American jeweler.
Tiffany was sought after by congregations eager to "communicate their new artistic sophistication and cultural assimilation." Historian Dr. Patricia Pongracz, the executive director of New Jersey's Macculloch Hall Historical Museum, told the magazine Atlas Obscura that the message these buildings were meant to send was: "we have arrived."
Tiffany designed everything from synagogue interiors in Albany, Buffalo, Baltimore, and Grand Rapids, and some of his windows and mosaics were installed in—and then stolen from—Jewish mausoleums, such as those in Salem Fields Cemetery in Queens, New York.
Tiffany's works of Judaica are considered such important pieces of American art and cultural history that, in 1967, the Metropolitan Museum of Art acquired the original sketch of a pair of fancily ornamented bronze ark doors that he designed for New York City's historic Reform Temple Emanu-El. You can see the design at the Met, or the doors at Temple Emanu-El, where they are still hanging.