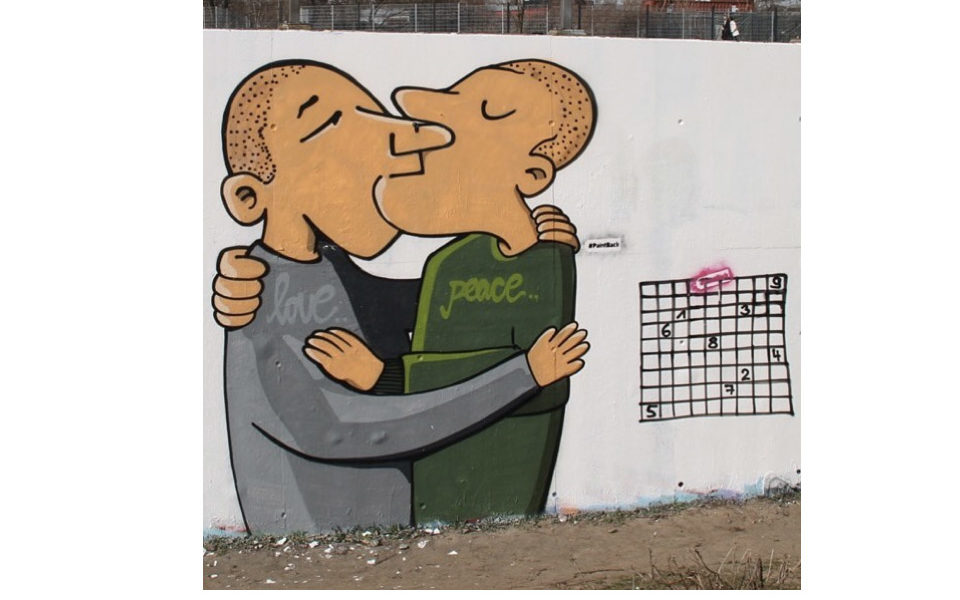 Despite being outlawed, anti-Semitic, anti-Islamic, and anti-immigrant graffiti and stickers often get sprayed onto German walls and telephone poles nonetheless. A group of graffiti artists and one spirited septuagenarian have taken matters into their own hands, making it their mission to cleanse their parks and neighborhoods of these hateful messages.

Berlin-based graffiti artist Ibo Omari says that when he saw his local park covered in swastikas, he decided to respond with humor. He transforms the Nazi symbols into cartoon cats, birds, and other elaborate designs – erasing the swastika in the process.
And as documented by AJ+, elsewhere in Berlin, 71-year old Irmela Mensah-Schramm has spent decades painting over Nazi graffiti and scraping stickered messages of the far right off of subways and telephone poles. She's become an accidental historian of hate: binders full of the stickers she's removed track trends in German fear, from anti-Semitism to anti-immigrant sentiment.
To those who wonder, what about free speech? Irmela replies: "Free speech ends where hatred and disregard for human dignity begins." Or, one could argue, it continues when she uses her own freedom — and Goo Gone — to counter the hateful messages she encounters.
Image: Instagram/@nicole_bln