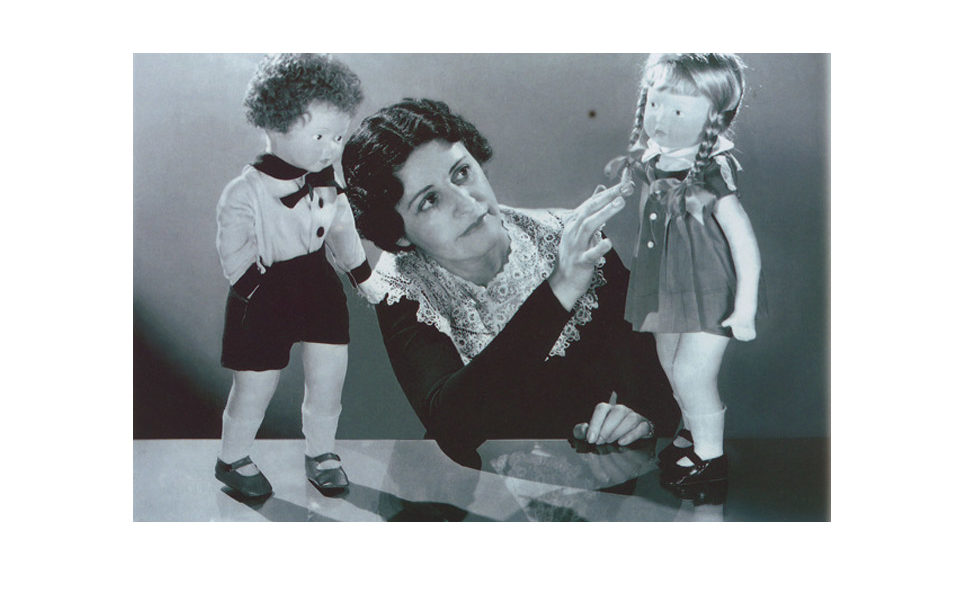 These days, the true test of a celebrity's, well, celebrity, rests with hosting an episode of Saturday Night Live or perhaps in coming out with a signature athleisure line (here's looking at you, Beyoncé). But in the first half of the twentieth century, it seemed you were only really famous if a Jewish woman who went by the name "Madame Alexander" made a doll out of you.
Bertha "Beatrice" Alexander was born on the Lower East Side to Jewish immigrants in 1895, and was the founder of the Alexander Doll Company. Dolls were the Alexander family business: Her stepfather Maurice ran a china doll hospital on Grand Street with the help of the whole family. Shortly after graduating high school, Alexander secured a $1600 loan and established her doll company – and, in her stepfather's footsteps, solicited the help of her sisters and husband.
Together, they changed doll history. First, it was Madame Alexander who created doll eyes that opened and closed. But that wasn't all: Her dolls rode the waves of America's popular obsessions, from Scarlett O'Hara to the Dionne quintuplets. Her "Cissy" doll, the first doll to wear high fashion in 1955, preceded Ruth Handler's Barbie by four years. But Alexander didn't only want her creations to be coveted – she wanted to "create dolls with souls" – for boys as well as girls.
A few years ago, the company, which Alexander sold shortly before her death, paid Alexander the ultimate honor: the creation of a Madame Alexander Madame Alexander doll.