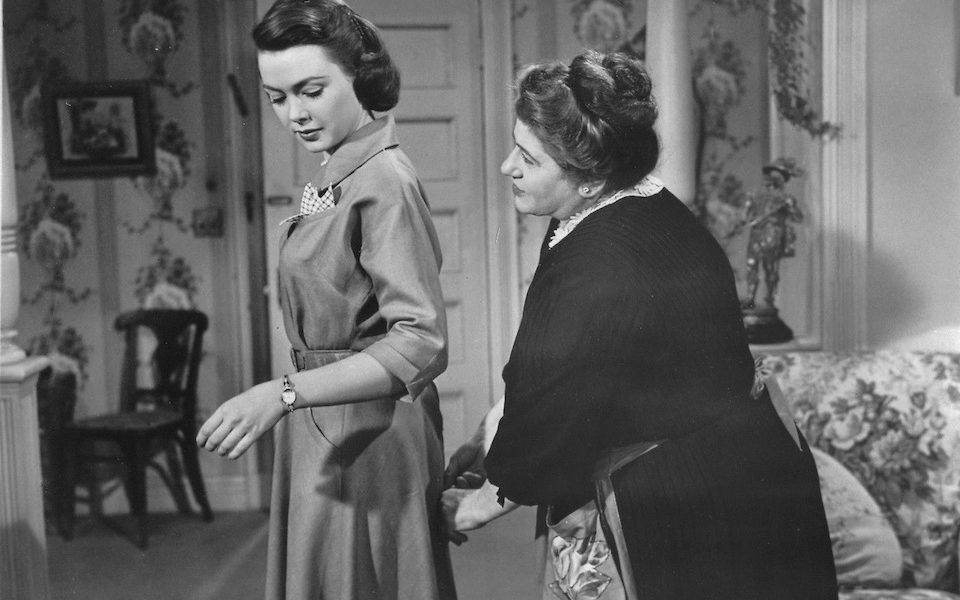 Every radio episode started the same way: "Yoo-hoo, is anybody?" And then: "That's Molly Goldberg, folks – a woman with a place in every heart, and a finger in every pie."
Molly Goldberg of The Goldbergs, that is, the historic sitcom that ran on radio 6 nights a week from 1929-1946 and then was reborn on TV, from 1949-1956. Historic because it was the first time a Jewish family was depicted as regular Americans who laugh, cry, and meddle just like the rest of 'em—albeit in their own Jewish way.
Molly, the Yiddish-accented matriarch living in the Bronx played by the beloved Gertrude Berg, was a yenta who nosed her way into others' business – like challenging a policeman, taking in a struggling cousin, or trying to woo the landlord into renovations – and won over any opposition with a cup of tea.
In this 1951 episode, she tries her hand at matchmaking:
https://www.youtube.com/watch?v=FFr2IbEp0mM
But The Goldbergs was not just about a hapless do-gooder and her zany mishpucha. There were also some specific hardships they faced as Jews. In one 1939 episode, a rock was thrown through the Goldbergs' window as they prepared for Passover. In others, they alluded to friends and family who perished in the Holocaust. In many ways, they paved the way for later Jewish sitcoms like Rhoda and even Seinfeld.
As for the current incarnation of The Goldbergs – which is in its fourth season and depicts a Jewish family in 1980's Pennsylvania – we can only hope it blazes as remarkable a trail.