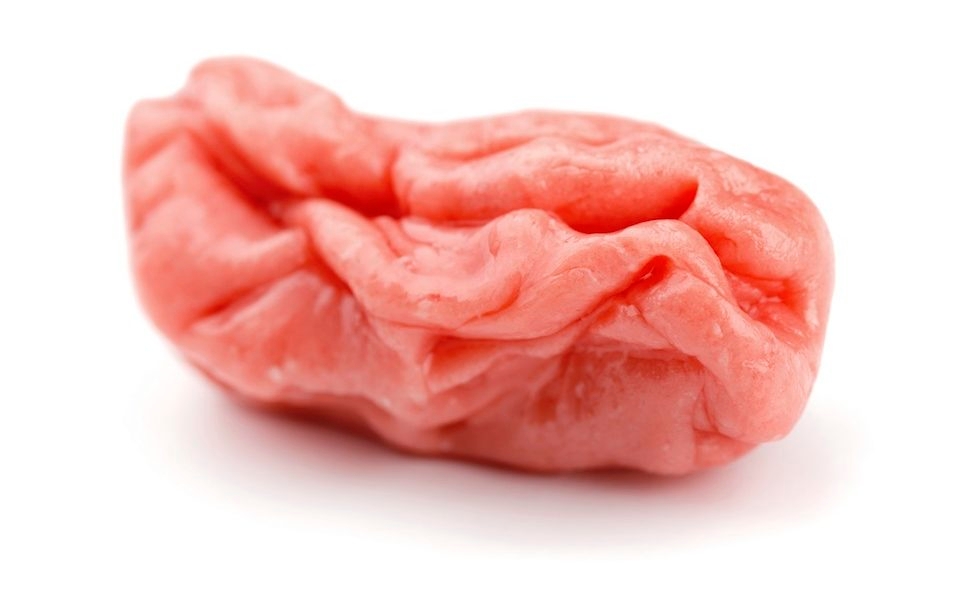 Vulvas fashioned out of chewing gum, ceramic vaginas, her own naked body – such were the materials of the first feminist artist to use vaginal imagery in her work—who happened to be a Jewish New Yorker named Hannah.
Born in 1940 in New York City, Hannah Wilke (see her work here) was a preeminent Jewish sculptor, photographer, performance artist, and painter who was the face of feminist art in the 1960s and '70s.
The first series that brought her renown was called S.O.S. – Starification Object Series. For those photographs, she stuck "vulval" sculptures made from chewing gum to her own nude body. It aimed not only to deconstruct traditional notions of femininity but also, according to Wilke, meant to evoke the Holocaust: "As a Jew, during the war, I would have been branded and buried had I not been born in America."
The gum—like the laundry lint and latex in her work—were an homage to the difficultly women artists traditionally had in obtaining art supplies.
Critical opinion about Wilke was split. Some critics accused her of being vain, claiming that had she not been beautiful, she would not have relied on self-portraiture. But Wilke took nude portraits to the end, even as her body was ravaged by lymphoma.
"Gorgeous people die as do the…'ugly'," she said. "Everybody dies." As did she, at age 52.