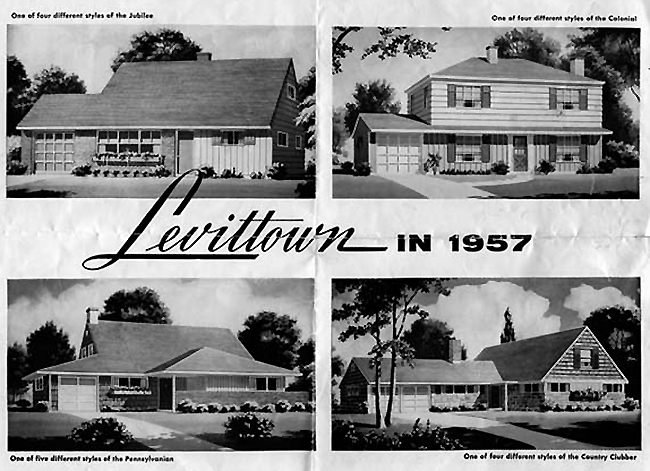 Levittown was supposed to be the realization of the American Dream.
Imagined by William Levitt, a Jewish real-estate developer, America's first mass-produced suburbs were designed for returning World War II vets. The subsidized homes were equipped with the best the 1940s and '50s had to offer: white picket fences and the latest appliances, and they could be built lickety-split for little cost. Homes in the communities, located in New York, New Jersey, Pennsylvania, Maryland, and even Puerto Rico, were such hot tickets that in 1947, 1,400 houses were purchased within three hours of the founding of the original Levittown, on Long Island.
Sounds great, except that Levitt refused to integrate his communities, and limited buyers of homes to those of "the Caucasian race."
Some Jewish Levittonians had a problem with this. In 1957, Bea and Lew Wechsler, a Jewish couple from the Bronx, helped an African-American couple named William and Daisy Myers buy a house in Levittown, Pennsylvania for their growing family.
Things went downhill from there. Mobs congregated outside the Myers' home, throwing rocks and burning crosses. The Wechslers stood up for them, but also feared for their safety. Eventually, an injunction forbade further harassment, but hostilities never abated, and both families soon moved away.
Today, Levittown, PA is 87.7% white. Levittown, NY? 98%.
What's your American dream?