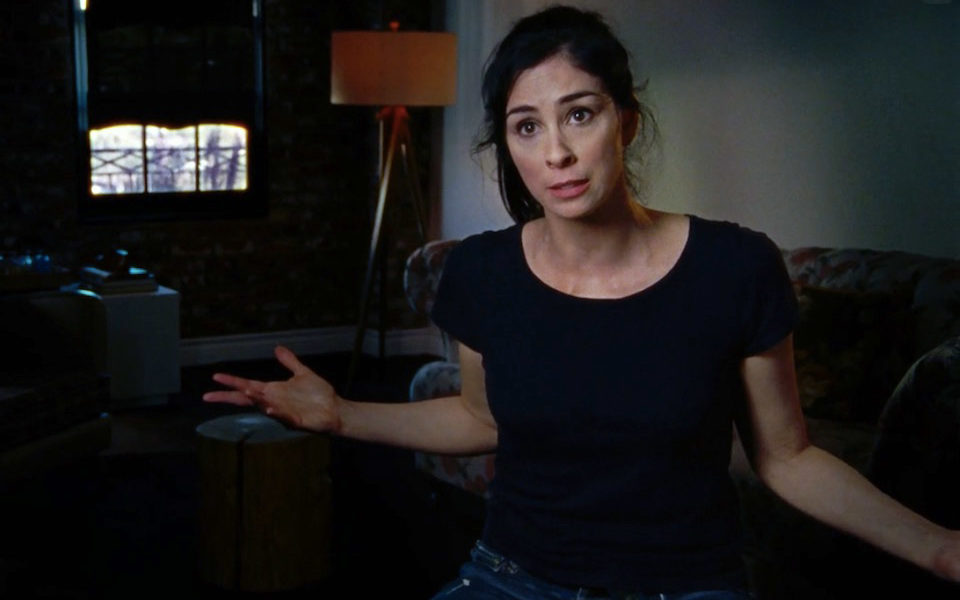 The notion that, for millennia, Jews have used humor to cope with persecution and struggle isn't new—but the idea that certain topics may be off-limits to that humor is. So the question is: Is it okay to make jokes about the Holocaust? And why do we feel the need to, anyway?
Filmmaker Ferne Pearlstein's new documentary, The Last Laugh, poses this question—and to all the right people. The film features interviews with Jewish comedy legends like Sarah Silverman, Gilbert Gottfried, Judy Gold, Etgar Keret, Carl Reiner, and, of course, Mel Brooks. What the film does so expertly is show that there's not exactly consensus. Some say it's not okay for Jews to joke about the Holocaust—it's imperative. Others, including one survivor who's interviewed, insists that there's nothing to laugh about there.
But other survivors hold tight to their humor. And perhaps no one more than nonagenarian Renee Firestone, who recalls, stifling laughter, the story of how after entering Auschwitz Dr. Mengele told her, "If you survive this war, you really ought to have your tonsils removed."
And there's fantastic archival footage in here, too, like Brooks' "Hitler on Ice" from The History of the World Part I and Jerry Lewis's unreleased misfire, The Day the Clown Cried, which do illuminate our need to suffer with a smile.
As Carl Reiner says, "The Holocaust is not funny, but survival—there can be humor in that."