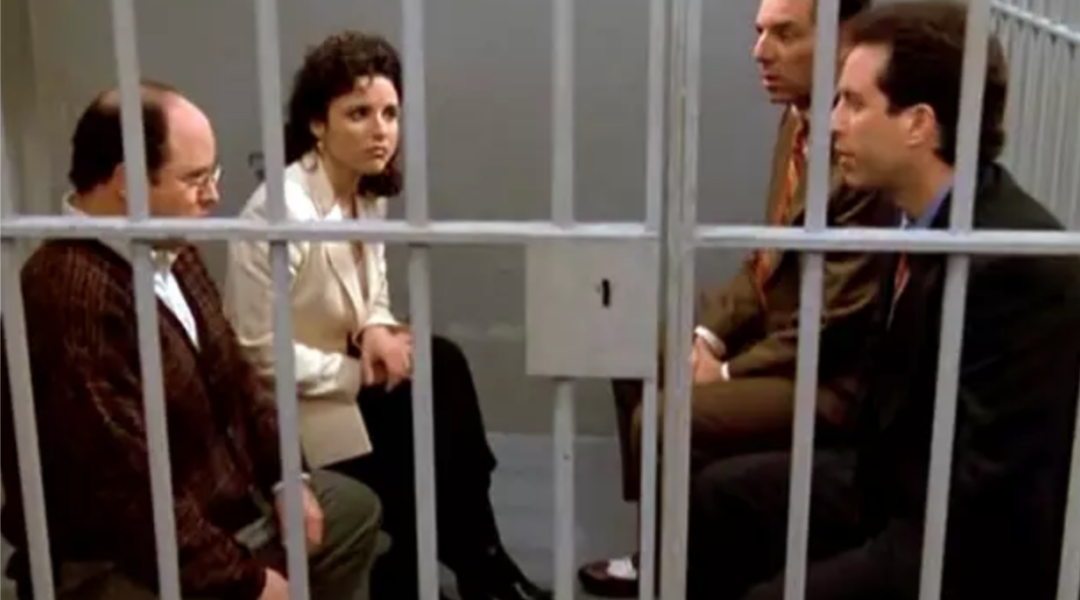 Twenty years ago, the world stopped spinning when Jerry, Elaine, George, and Kramer graced the small screen for the last time in the series finale of Seinfeld. ("Last time," of course, being relative; the show has a notoriously successful syndication deal.) Among those who dropped everything to find out how the "show about nothing" would end was Nancy Sinatra. Little did she know, five blocks away, her father, Frank Sinatra, was approaching his end.
As reported in the "Back Story" section of the New York Time's daily briefing, Nancy had planned on visiting her famous father, then 82, that day, but instead got sucked into the momentous finale, along with 76 million other American viewers. Half-way through the episode, a 9-1-1 call was placed from Frank Sinatra's home in Los Angeles — Ol' Blue Eyes was suffering a heart attack.
The ambulance arrived on the scene in mere minutes — the streets were reportedly empty because everybody was at home watching Seinfeld  — but unfortunately Sinatra died in the hospital later that day. Nancy didn't get the call until after her father had passed. She's since called the ordeal her "greatest sadness," saying, "Now, I know that in order to live a happy life you're supposed to let go of your anger and move on, but I was five minutes down the road watching TV while my dad was dying. That's something I will never forget, let alone forgive."
It probably didn't help that the Seinfeld finale is largely considered one of the worst of all time — even Jerry Seinfeld himself regrets it.