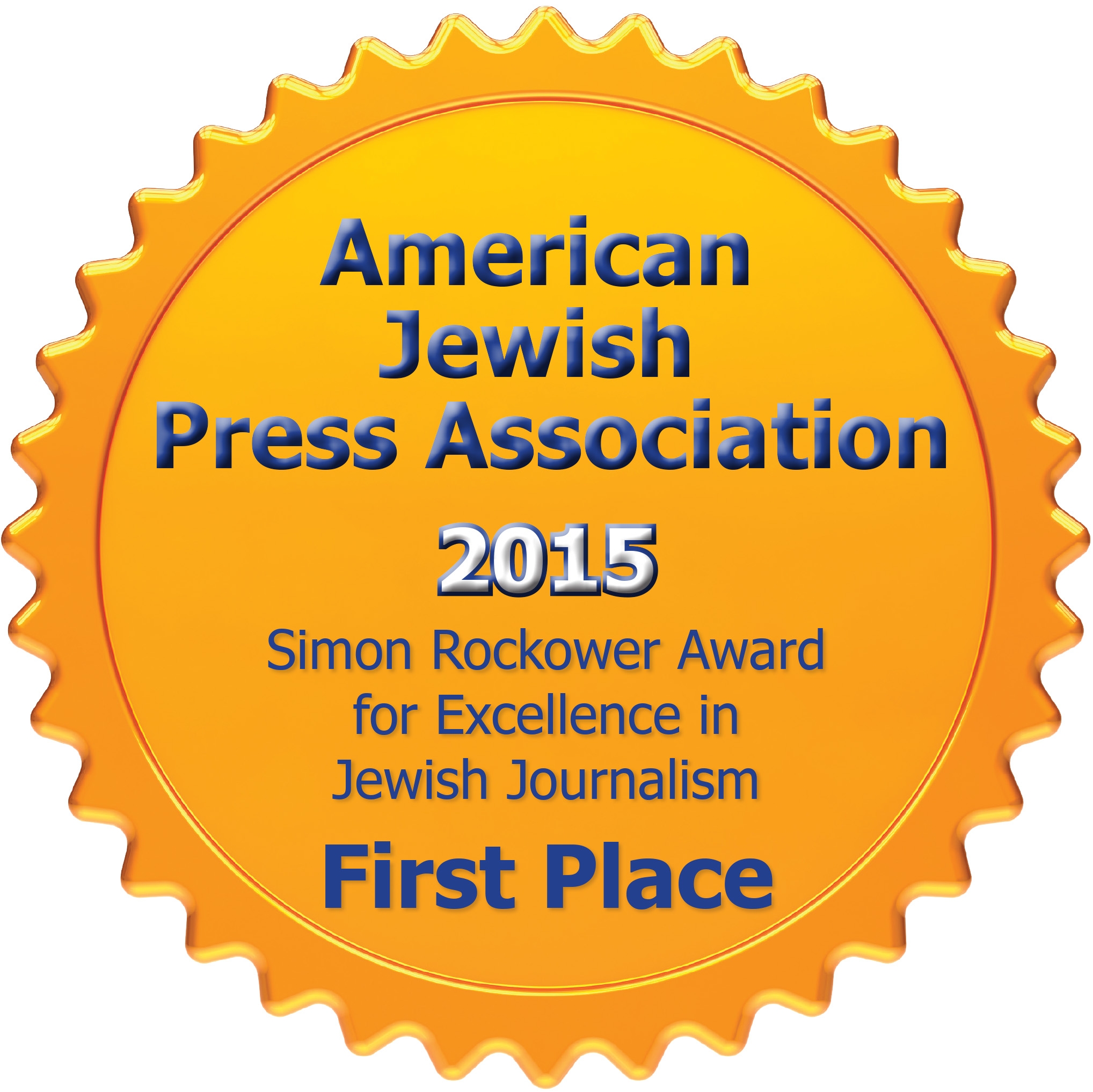 A big mazel tov to, well, us.
JTA has won three first-place Simon Rockower Awards, which are given out by the American Jewish Press Association and recognize excellence in Jewish journalism.
Here's a bit about the JTA honorees and their winning entries:
* For his coverage of the Jews living in rebel-held Eastern Ukraine, Cnaan Liphshiz, our European correspondent, won for Excellence in Writing About the Global Russian-Speaking Jewish Community. "In an unheated synagogue with no running water, a dozen Jews are trying to keep warm as temperatures here veer toward the single digits," Liphshiz's story begins. "Not moving too much helps keep the warmth under their thick coats, they say, a technique developed as the group gathered at least once a week to maintain a sense of community in a city torn by ongoing conflict between pro-Russian rebels and the Ukrainian army.
* JTA's senior writer Uriel Heilman took top honors for Excellence in a Multimedia Story for unraveling the mystery of an abandoned Catskills bungalow colony. The longform feature is accompanied by an absorbing audio slideshow, which Heilman narrates. "The kochelein — a term that literally means 'cook alone' — represented a particular kind of bungalow colony: a place where several families shared a house but where everyone was responsible for their own food," Heilman writes. "That's why there were half a dozen fridges and ovens in the kitchen: Each of the 10 families was allotted half a refrigerator and a shared oven to prepare meals."
* And Abby Sher, a freelance writer and the advice guru behind Kveller's "Dear Gefilte" column, won first place for her essay about how Jewish prayer became a vessel for her Obsessive Compulsive Disorder. In the piece, Sher describes her fears that she would pass the illness onto her young daughter — and how she finally was able to break the cycle. "At first, Sonya seemed oblivious: She fell asleep in the middle of a meal or refused to nap in her carrier," she writes. "One night I tried to light the Shabbat candles with her and she banged on her highchair howling until I blew them out. She had her own rhythm, her own needs, completely out of sync with mine. Each time she squirmed away during massage, I pinned her down and started again, both of us whimpering. I coped the only way I knew how — by adding more rituals and repetitions. Sonya followed my lead, and as she grew, I watched her running headlong into the spiral I knew too well."
These extraordinary pieces are well worth a read, as are all of the award-winning pieces — a full list of which can be seen here.
The awards ceremony will be held in November in Washington, D.C.