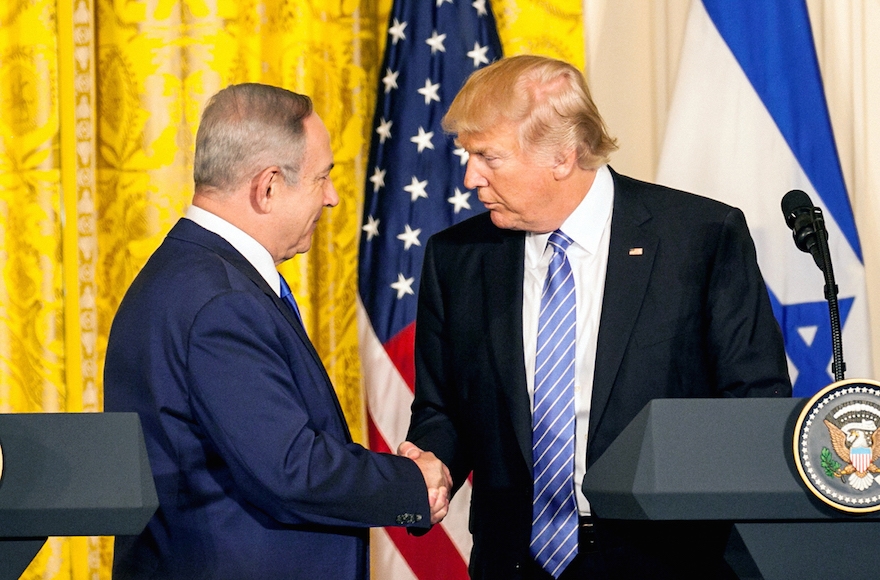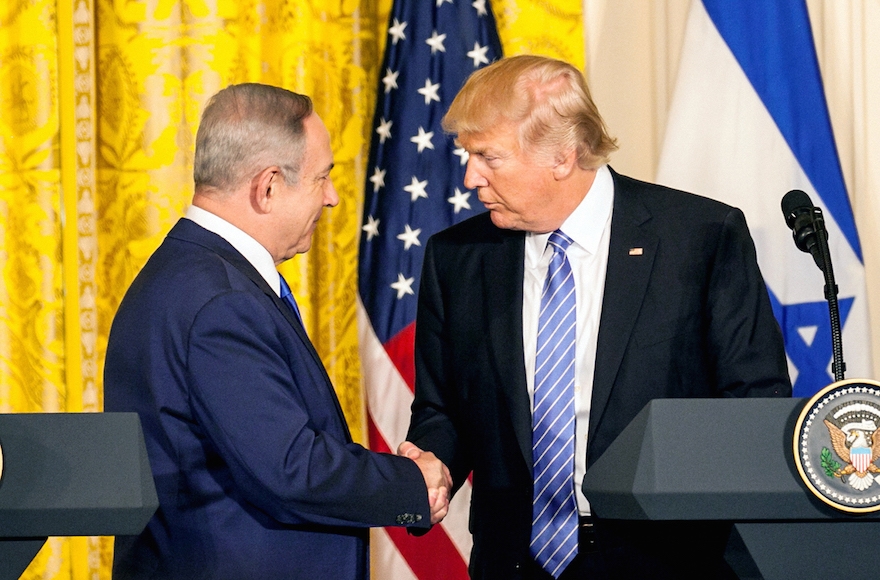 JERUSALEM (JTA) — Israeli Prime Minister Benjamin Netanyahu and President Donald Trump will meet Sept. 17 in New Jersey, an Israeli newspaper reported.
The meeting will take place while Netanyahu is in New York for the opening of the 72nd session of the United Nations General Assembly, Israel Hayom reported Sunday. Neither the Prime Minister's Office nor the White House have officially announced the meeting.
The Israeli paper did not provide a site for the meeting.
Afterward, Netanyahu will return to Israel in time for the Rosh Hashanah holiday.
The two leaders met at the White House in mid-February, and again in May when Trump visited Israel as part of his first overseas visit as president.
Prior to attending the General Assembly, Netanyahu reportedly will visit Argentina and Mexico — the first visits to those countries by a sitting Israeli prime minister.