(JTA) – Next month will mark three years since the Covid outbreak was officially declared a pandemic, which is 30 in Zoom years. For those lucky enough to be spared the worst of the pandemic, it nevertheless changed how they worked, played and socialized. Very few businesses — especially in the nonprofit sector that includes synagogues and other Jewish institutions — didn't move at least part of their operations online.
"We were living in a world that changed overnight," Tiffany Shlain, the artist, activist and Emmy-nominated filmmaker told me recently. "On the more technical side, we were forced to live on our screens in a way that made us realize how much better the real thing is. However, this move to online spaces did expand what Jewish learning and organizations we can tap into."
I spoke to Shlain ahead of the Jewish Digital Summit, which begins next Tuesday. It's a three-day, fully virtual conference run by 70 Faces Media, the parent company of the Jewish Telegraphic Agency, the New York Jewish Week and other sites. (Go here to register and for more information.) Shlain will be among the industry leaders helping individuals and organizations working in Jewish spaces to boost their digital expertise.  
A pioneer in both realms, Shlain is the founder of The Webby Awards for excellence on the internet. She is also the author of the 2019 bestseller, "24/6: Giving up Screens One Day a Week to Get More Time, Creativity, and Connection," which calls for a 24-hour "Tech Shabbat" for people glued to their screens
"During Covid, it was a lifesaver," she said, referring to her family's experience taking breaks from technology at their home in Northern California. "At a time when it felt like all the days were the same, blurring together, we got a hard stop every week, and a chance to spend time with each other, off screens, in nature, doing things we loved. When we got back online afterward, the internet felt fresh (and we did too). This is still what keeps me balanced in today's 24/7 world."
For the times people are plugged in, and want to be better creators and consumers of digital content, I asked Shlain to share her recommendations for various sites, projects and organizations that are getting it right. Who's succeeded in keeping people connected, or reimagining what ritual and community look like now?
"Now that we are in this new phase of the pandemic, we need to reconsider what works best online and what's better in person," she said. 
Here are her recommendations for the hybrid future: 
The culture site and online community calls itself "Jewish, feminist, and full of chutzpah" and is part of 70 Faces Media.
"If you want to see how to 'do' Instagram, check out Hey Alma. It's always witty, insightful, funny, and ironic — it's my favorite Jewish Instagram handle. My daughter Odessa, who's in college, and I are constantly sending each other their posts. I love their spot-on tone. It feels like we're all in on the same joke, which is exactly what it feels like when you meet another Jew." 
Comedy writer David Adam Javerbaum ran the satiric Twitter account, which had 6.2 million followers before shutting down last November.
"Twitter used to be my preferred social media, although now I am on Instagram much more. One of my favorite Twitter handles of all time was TheTweetOfGod. Once Elon Musk started destroying Twitter, TheTweetOfGod sadly left, but there's still a record there of all his posts. I highly recommend checking it out for his pure brilliance at taking a concept and using the medium in all its holy glory. The creator (ha!) ran with this concept of God tweeting in so many brilliant directions, even down to the one person he follows. It's a great example of taking a new format and using all its different constraints for maximum entertainment and engagement."
An arts and culture non-profit that helps foster experiential Jewish projects and programs, including podcasts, film, multimedia, art projects and holiday events.
"I am a firm believer that arts move society in a way that creates important changes, which is what Reboot is all about. Reboot is a thriving, provocative hotbed of creativity. I love Reboot's ambitious rethinking of Jewish rituals, their podcasts and newsletter, and now their Reboot Studios, which funds new Jewish media content. I was part of the first cohort when it was very much an experiment and I have collaborated on many projects with people in their network. It's also been great to see it grow into this amazing community of artists and culture leaders. Covid activated this network both internally and for great public experiences in a whole new way that continues today."
A national nonprofit that empowers people 21-39 to host Shabbat meals and build community.
"I love the way OneTable brings young Jews together to organize and facilitate Shabbat experiences.They have a great Mad Lib-like questionnaire to help users figure out how they want to experience Shabbat. They also offer DIY tools for hosting and attending Shabbat dinners. I highly recommend exploring their site. We've worked together on a couple of films about the value of Shabbat you can see while you're there. Rethinking Shabbat for the 21st century has been a big focus of my Jewish work, and I love the way OneTable scales this online. We are working on a cool four-week online program for people to try screen-free Shabbats in 2023. Stay tuned." 
Shlain's own newsletter offers a highly curated combination of her own projects, arts events and "things I think you'll find interesting."
"I've been writing a monthly newsletter called 'Breakfast @ Tiffany's' for over 25 years. Each month, I share both the project that I'm working on and a selection of books, films, podcasts, art exhibits, events and articles to inform and inspire, make you laugh and think. It always features a lot of Jewish work. I love sharing my perspective on what's going on in the world through my lens as a Jew, mother, wife and human on this planet. It's also my laboratory as I am both sharing what I think is best online and in the real world. So many organizations focus primarily on social media posts but as we repeatedly see, the social media company can change the algorithm and what we see with a switch of a business plan or CEO. No one gets between me and my community in my newsletter. It's a straight connection, and I love the call-and-response feedback I get from readers who have been with me a long time and new ones. It's a way to ensure you can communicate with your audience with no one else in control of who sees what." 
The conversational chatbot uses artificial intelligence to create everything from poems and cover letters to film scripts and term papers.
Chat GPT is basically a digital golem. People may have read about it but everyone should try it to get an experience of its capabilities. Could this be the ultimate Jewish online experience — where it's all about knowing how to ask questions and decipher and wrestle with the truth?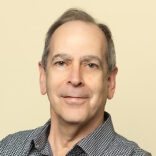 is editor at large of the New York Jewish Week and managing editor for Ideas for the Jewish Telegraphic Agency.
The views and opinions expressed in this article are those of the author and do not necessarily reflect the views of JTA or its parent company, 70 Faces Media.