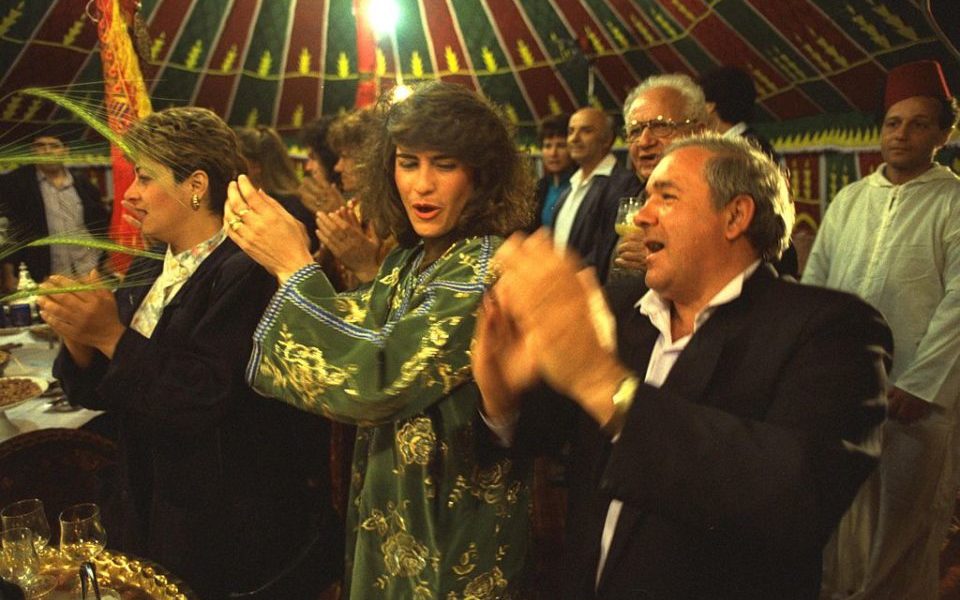 Passover's over; Mimouna is here! Or, more probably, there.
Originally little-known outside of North Africa, Mimouna is now a popular Israeli holiday. The one-day affair, which begins at sundown on the last day of Passover, is a festival of hope for agricultural abundance. It's a hametz-filled event, whose centerpiece is mufleta, a traditional leavened pancake served with butter and honey.
The custom of the hametz feast originated when North African Jews' Muslim neighbors would sell back the Jews' hametz and supply some more of their own, and the Jewish families would arrange celebratory gatherings involving everything from food-filled open houses to marriage-arranging.
It's not too late to have yourself a Mimouna lunch. Scatter stalks of wheat, silver jewelry, gold coins, and fava beans in groups of 5 (a lucky number, as in a hamsa ornament) across your picnic blanket, and don't forget to wave sprigs of mint dipped in milk over the heads of your guests.
Or, you know, just go buy yourself a celebratory bagel.
Photo: Nathan Alpert