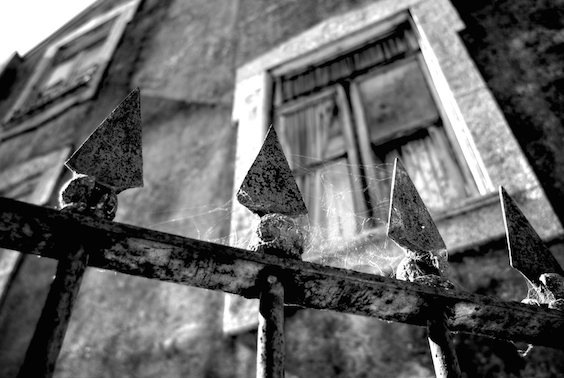 While we were busy managing our sugar highs and reveling in the joy that is Challah-ween, Jewish folks across the pond might have been dealing with a real life haunted house.
In 2009, Rabbi Yitzchok Sufrin claimed that since he'd started spending weekends in the apartment above Enfield and Winchmore Hill Synagogue in Middlesex, where he was serving as part time rabbi, he'd heard knocking, found closed windows opened, and "noticed a foreign presence." Congregants confirmed that these experiences had occurred in the past, and could be caused by the ghost of Reverend A.I. Lewin, who first presided over the Enfield spiritual community when it opened in 1949, and might be hanging around to see how his community is doing.
The Rabbinic Center of Europe suggested reciting two tikkun (soul healing) prayers – one for the property and one for the soul of the deceased rabbi. An inquiry was made to Israel's chief Sephardi Rabbi, Shlomo Amar, and Rabbi Yitzchak Batzri, a master of Kabbalah, who also recommended recitation of tikkun prayers. (The London Beit Din has no official policy on hauntings or exorcism.)
As of 2015, Rabbi Sufrin is still listed as the leader of the Enfield shul, and although we reached out to find out if the place is still haunted, the current state of all things paranormal is unknown.