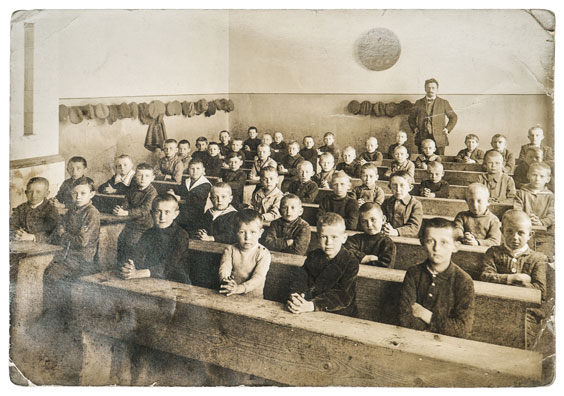 Do your bosses and clients oppress you? Have you spent years getting an education only to enter a low-paying, low-status profession? If so, this haggadah is for you.
Published in 19th-century Odessa, Sefer Hagadah La-Melamdim (The Schoolteachers' Haggadah), is complete with the laws, liturgy, and commentaries of traditional haggadahs. But this parody playfully reconfigures the text so it tells a different story. The oppressed is not the Israelite but the melammed, the Hebrew schoolteacher. The oppressors are not the pharaohs but the ba'ale ha-battim, the parents and school board members.
This haggadah's four questions ask: "Why is teaching different from all other professions?" The answer?
"In all other professions, non-experts are never haughty toward the professionals, but with teaching, boys and girls and everyone else interferes and imposes as though it was their duty."
The downtrodden author explains: "If we could have earned a decent living, but did not get any respect, dayenu. If we could have been given some respect, but did not earn a livelihood, dayenu.  But, as it is, having neither, we must pray to God to save us from our servitude and to help us exit the profession."
Of course, there were some escapes. Daniel Chwolson converted to Christianity in 1855 and went on to become a professor of Oriental languages. Asked if he converted out of conviction, Joseph Telushkin recounts, he answered: "Yes, out of the conviction that it is better to be a professor in St. Petersburg than a melammed in Eishyshok."
___
» Buy the wonderful Schechter Haggadah, filled with 700 years of Jewish art
» Watch this year's top Passover parody videos
» Discover the history of the four children
» Check out a more…modern Passover parody