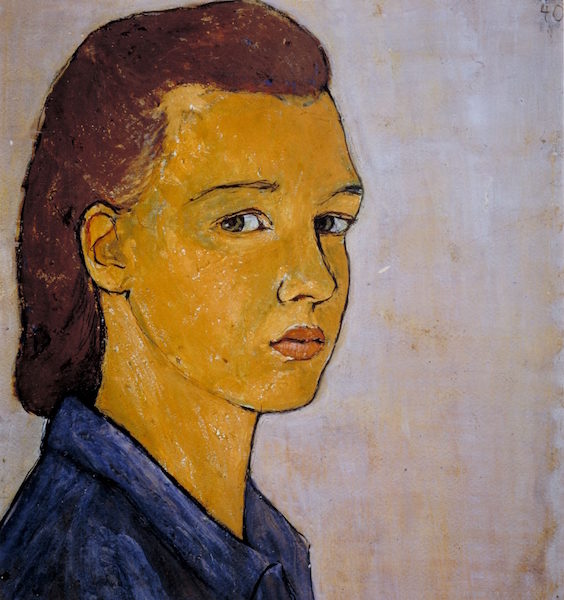 2017 marks the hundredth year since the birth of Charlotte Salomon, one of the last century's greatest, darkest, and most under-appreciated Jewish painters.
Charlotte Salomon grew up at a bad time. She lost her mother at a young age, and then only made it through two years at a prestigious Berlin art school before the terror of 1938.
She hid with her grandparents in the South of France where her grandmother tried (and eventually succeeded) to kill herself. Following this, her grandfather revealed that her mother had committed suicide, too. As had her aunt, her great grandmother, and her great uncle.
This set Salomon to work, creating 769 individual paintings between 1941 and 1943, humming to herself all the while. Salomon's autobiographical series, entitled "Life? or Theater?: A Song-play," are marvelous and often fantastical gouaches that explore this dreadful legacy, and the looming Third Reich. She entrusted the paintings to a friend, who hid them. What drove her: "Whether to take her own life or undertake something wildly unusual."
It turned out to be the latter. It was during this period that her grandfather turned predatorial in his solicitations of comfort and affection. In 2015, a French publishing house released the 35-page letter in which Salomon confesses to poisoning him to his death. She even drew him while he lay expiring.
Eight months later, at age 26, Salomon was deported and gassed at Auschwitz, recently married and five months pregnant. Though her work lay in relative obscurity until recently, the centennial of her birth marks a year of acclaim: three books and a museum exhibit in Amsterdam. Meanwhile, the entirety of her shimmering archive can—and should—be perused here.