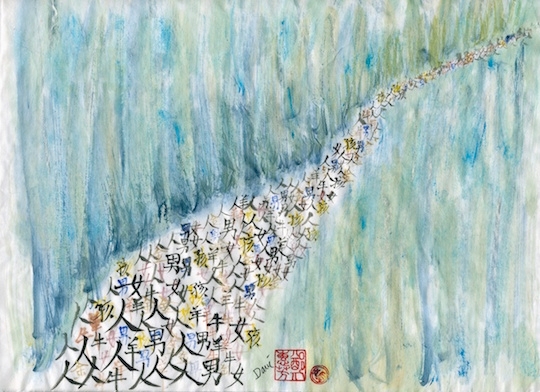 "I am Jewish," graphic designer Davi Yael-Cheng recently told a coworker.
"You are? Really?" he responded.
"Yes, I am Jewish."
"Really? You are Jewish?"
"Yes."
"Really?" he asked again.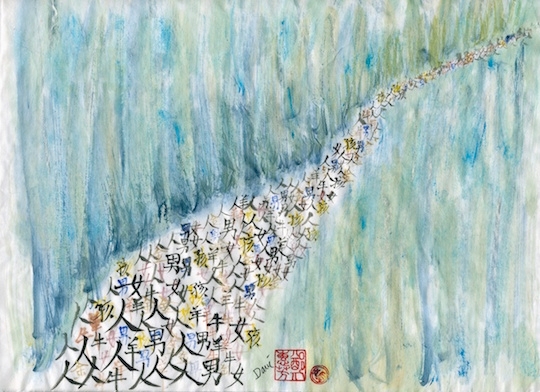 This, Yael-Cheng recounts in a recent Jewish& blog post, is pretty typical.
The Hong Kong-born artist is an active member of her Los Angeles synagogue, where she sings in the choir and plays in the klezmer band, and is active in the Jewish diversity organization Be'chol Lashon. Nonetheless, people are constantly surprised to discover she's Jewish (people ask her "exactly three times," she writes), and are surprised by the Jewish content of her calligraphic art.
Through her design studio, Yael-Cheng designs logos, advertising, and marketing graphics, but it is on the side that she makes the work that expresses her spiritual journey and her rich cultural heritage. 
Her work is being featured on her synagogue's stained glass windows, in the Women of the Book midrash project, and shortly in Asian Jewish Life magazine.
All images copyright Davi Yael-Cheng.