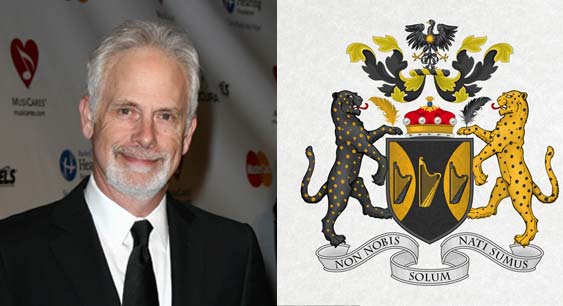 Christopher Guest is very, very funny. Case in point, his fabulously impressive filmography, filled with 'mockumentary' all-stars like Best in Show, This Is Spinal Tap, and Waiting For Guffman. Directorial bona fides aside, there is something that makes this Jewish Brit special: he's a baron.
Born to a British U.N. diplomat and a former vice president of casting at CBS, Christopher Guest, 5th Baron Haden-Guest (as he is officially named), has aristocracy in his bones.
Guest's grandfather, Leslie, a Labor Party politician, converted to Judaism—perhaps to fit in with his wife, a member of the Goldmid family whose patriarch, Colonel Albert Goldsmid, founded both the Jewish Lads' and Girls' Brigade—a national Jewish youth organization—and the Maccabeans, a friendly society.
Barony may well stop with Guest, though. He and his wife, Jamie Lee Curtis—that is, Lady Haden-Guest—adopted their two children, meaning that their kids are entitled to courtesy titles only (they can still be "dukes" and "duchesses").
As for Guest's Jewishness, his folks were atheists and he was raised that way, too. But it seeps gleefully into his work. 2006's For Your Consideration, is the story of a film called Home for Purim. Spoiler: execs change the name to Home for Thanksgiving, saying it was just "too Jewish."