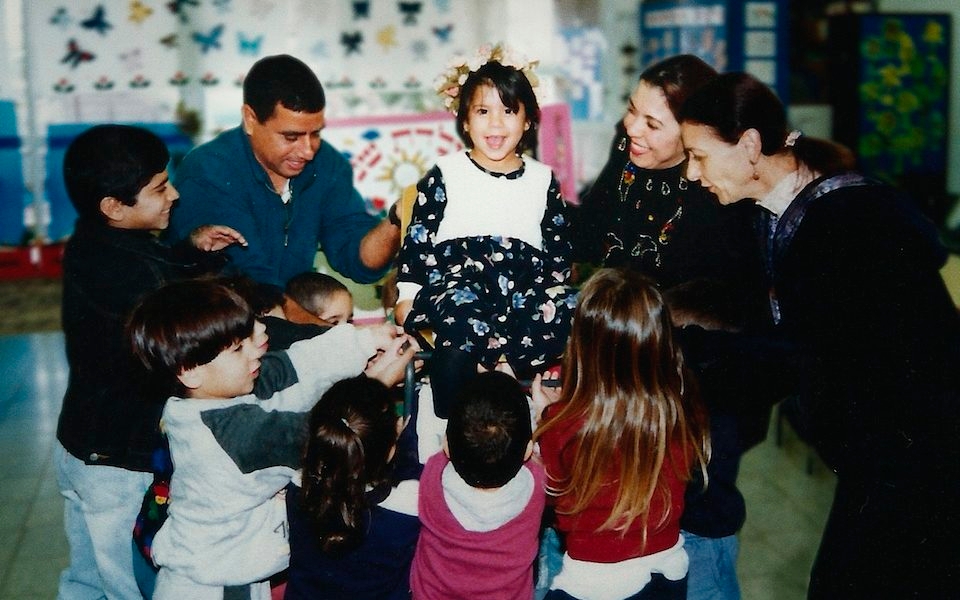 In 2006, the sleepy Israeli town of Katzrin was shocked by the gruesome murder of 13-year-old Tair Rada in her school's bathroom. Though the police swiftly arrested a Ukrainian immigrant employed at Rada's school, the public—and Rada's own mother—was sure he'd been framed. Shadow of Truth, a chilling true crime series now on Netflix, points a finger at the Israeli Police for ignoring evidence suggesting that the real killers may have been Rada's own peers.
The four-part series, which aired in Israel last March, was the fruit of years of labor on the part of three young filmmakers, Mika Timor, Yotam Guendelman, and Ari Pines, who, like much of the public, saw "something terrifying" about "how the police work" in the investigation, and were suspicious of how quickly it was "hushed up"—despite lacking any DNA evidence implicating Roman Zadarov in the crime.
The Israel Police did not agree to be interviewed for the series–and have refused to reopen the case despite new testimony–but 25 other parties did. The resulting story is dizzying in its complexity, disturbing, and utterly haunting. It leaves the viewer wondering: How can we trust that the police are looking out for public safety, and not just protecting their power? And if Zadorov, who's already served ten years in prison, didn't murder Tair Rada, who did?