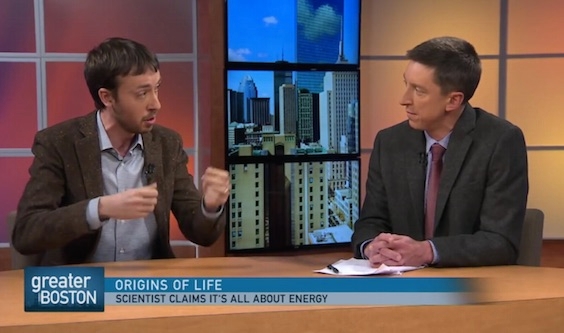 Question: What does the Talmud have in common with the laws of thermodynamics and natural selection?
Answer: Jeremy England, 33-year-old assistant professor at MIT, who is a Harvard grad, Rhodes Scholar, modern Orthodox genius being called "the next Charles Darwin."
England's lab studies the origins of life and how we understand and interpret the role of atoms. In a nutshell, he's asking the unanswerable question, What does it mean to be alive?
And according to some very well-renowned scientists, he's getting very close to the answer.
England is diving head first into the mysteries of the universe. In many ways, this bravery and curiosity is what led him to pursue Jewish Orthodoxy too. He has studied both Stephen Hawking's opus, A Brief History of Time and the Torah with the same curiosity. Which may seem like a strange combo, but The Rabbinical Council of America has stated that, "evolutionary theory, properly understood, is not incompatible with belief in a Divine Creator."
The key – according to England – is expansion of our minds and our hearts. We have to expand how we interpret words like "creation" and "alive." We have to look at each atom in all of its infinite potential.
(Screenshot from this great WGBH interview.)