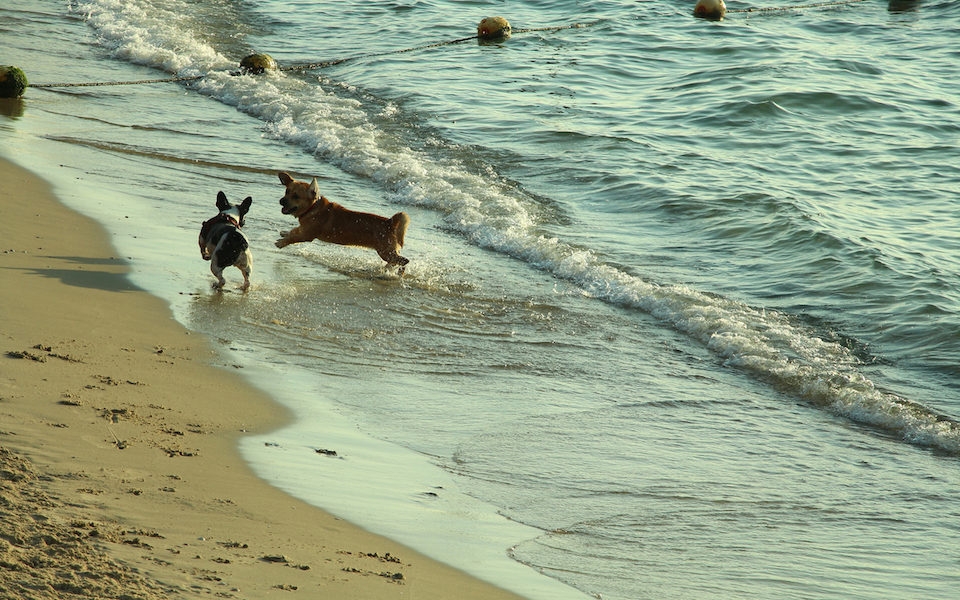 Q: What do you get for the pooch who's got it all?
A: A smartphone app just for them. Duh.
The municipal government of Tel Aviv has just launched Digi-Dog, an app especially for the dogs (and human companions) of the city whose dog-human ratio is a whopping 1 in 17. The program for the city's 25,000 pooches was inspired by Tel Aviv's successful "Digi-Tel" resident card program, which are like smart cards and resident IDs rolled into a handy digital app.
So does this mean Digi-Dog will tell cardholders which hydrant is free and where the best spilled leftovers are? Not exactly. But it does provide lists of nearby vets and dog walkers, discounts at local businesses, vaccination reminders, and directions to the nearest dog park – the city currently has 70 open to the public, as well as four dog beaches. In addition to Digi-Dog, Tel Aviv also started a festival called Kelaviv or Tel Aviv Dog Day. Perks include a canine pop-up massage parlor, a DJ, an adoption booth and a dog-friendly screening of the movie The Secret Life of Pets.
In a city where start-ups and smart technology thrive and canines are often considered more like children than pets, Digi-Dog answers a lot of needs and passions. As Eyton Schwartz, CEO of the company that developed the app, says, "If you like it – bark."