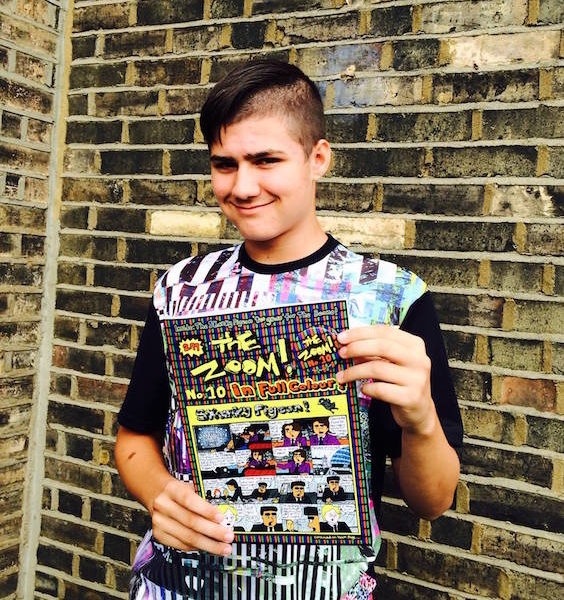 When most 8-year-olds sit down with paper and pens, there's lots of stick figures, basic representations of houses and trees–you remember. But when Zoom (yes, Zoom) Rockman sat down at age 8, he produced an award-winning comic strip that was soon picked up by readers all over the globe.
Rockman made a website and presented the first edition of the comic strip The Zoom! the following year, and it featured a hilarious story about two boys being forced to go to a cabbage museum. In the seven years since then, Rockman has been publishing The Zoom! to critical acclaim internationally. Readers can buy his comics at a handful of London shops or follow his work online.
"I like to mix up the stories with what's going on in my own world," he told Haaretz. Which might explain—partially, anyway—plot lines involving magical bagel glasses and Grandpa Grump who needs his frozen potato latkes. Rockman goes to shul and is a star pupil at London's Jewish Community Secondary School, where his teachers are very supportive of his career.
He has already appeared on Vogue's "Hot List," gotten a letter of thanks from the Queen, won a Spirit of London Award, and been invited to 10 Downing Street to meet Prime Minister David Cameron, who recently resigned following the Brexit vote.
And there's something to be learned from him, too. In one issue, Rockman presented "Ghandi Theft Auto" – a brilliant nonviolent approach to "Grand Theft Auto." Now that's a far cry from stick figures.
Image: Facebook