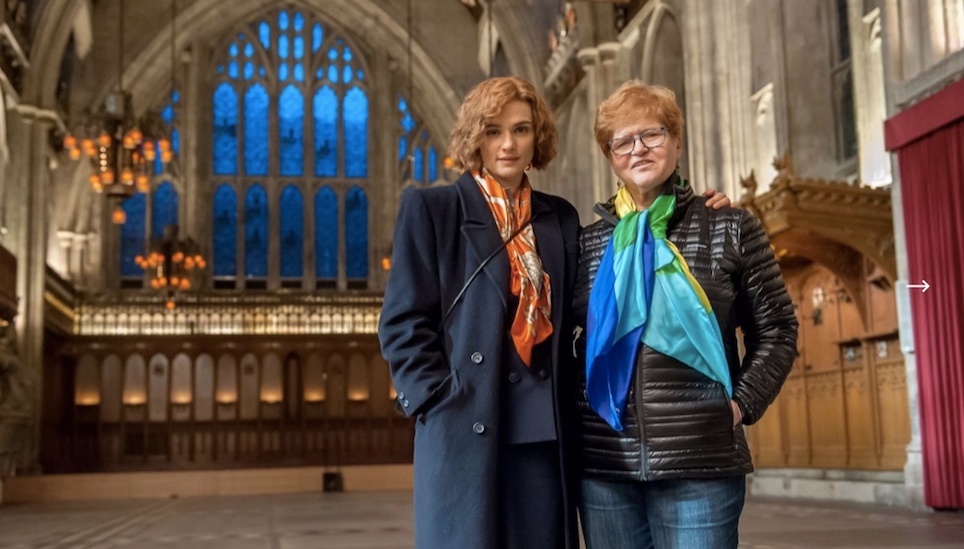 Historian Deborah Lipstadt is used to giving lectures on the Holocaust at Emory University — not recording the way she says mundane phrases like "goodnight."
But that's exactly what she did to help out British-Jewish actress Rachel Weisz, who portrays her in the film Denial — a cinematic dramatization of the high-profile case involving the prominent Holocaust denier David Irving. The movie, out Sept. 30, depicts Lipstadt's dramatic win in British court against him.
Weisz grew up in London and Lipstadt grew up in Far Rockaway, Queens, so there was a bit of a cultural gap to bridge.
"She would call me and say, 'Record for me how you say 'I'll call you.' Record for me how you say 'goodnight,'" Lipstadt told JTA.
Lipstadt said she had dreamed decades ago of Meryl Streep playing her in a movie, but Weisz — who is the daughter of Holocaust refugees — ended up knocking the role out of the park.
"She was unbelievable," Lipstadt said of Weisz. "She's a professional's professional. I think she would have brought to this the same professional quality even if she hadn't been the child of two refugees because she's such a great actress."
Photo: Bleecker Street Media