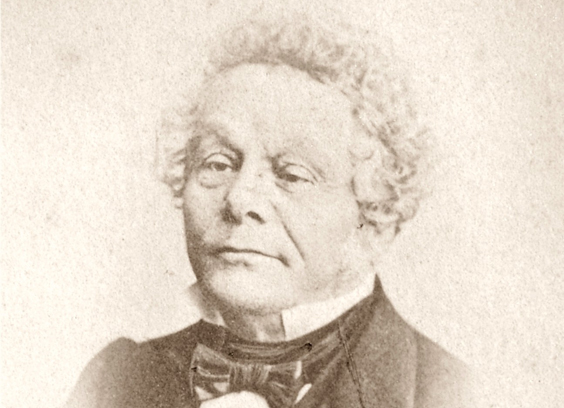 Adolphe Crémieux wasn't just good for France. He was good for the Jews, too.
The 19th-century French-Jewish lawyer was a champion of liberal ideas in the court, in the press, and on the world stage. In addition to being chosen by French Republicans as a member of the Parisian provisional government, Crémieux had a big hand in not just abolishing the death penalty for political offenses but also in helping to end slavery in the French Colonies – an involvement which earned him the nickname of the "French Abraham Lincoln."
For the Jews, Crémieux served as vice-president of the Central Consistory of the Jews of France, the administrative agency for French Jews. In 1827, he successfully advocated for the repeal of the oath More Judaico and in 1866 he traveled to Saint Petersburg to rescue the Jews of Saratov from accusations of blood libel. In his free time, Crémieux was securing full citizenship for the Jews in French-ruled Algeria through the Crémieux Decree. All in a day's work.
In 1860, Crémieux founded the Alliance Israelite Univerelle to protect the human rights of Jews around the world. Its motto: "All Jews bear responsibility for one another."
____
» Learn more about Crémieux
» Cringe at the medieval anti-Semitic European oath More Judaico
» Read about Crémieux Street in Jerusalem
» Study the history of French Jews and anti-Semitism